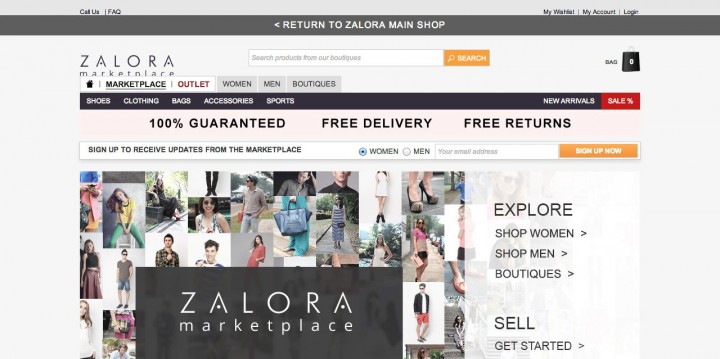 If you're looking for new channels to buy and sell fashion items, then Zalora has a new option for you. After announcing its plan for a marketplace for third-party merchants in January, the ecommerce company launched the platform yesterday in three countries: Indonesia, the Philippines, and Vietnam.
That marketplace launch adds thousands of new fashion items to Zalora's own stock of men's and women's clothing. It could prove to be a boost for smaller fashion labels.
You can browse through the new marketplaces based on products, or filter by the sellers' 'boutiques'. Dominic Hoffman, the managing director of Zalora Indonesia, says that the Indonesian site now has about 1,500 products from 70 sellers in the marketplace section. In total, the Indonesian Zalora estore has over 35,000 fashion items.
(See: Zalora launches own private label, no longer just selling other people's stuff)
Zalora allows individual sellers to use its new platform but requires them to have a business permit once the merchant reaches a certain revenue threshold inside Zalora's platform. Zalora takes commission from sales made by third-party sellers. It offers cash-on-delivery as a payment method inside its marketplace in Indonesia and the Philippines.
With over $100 million in funding, it looks like Rocket Internet-backed Zalora is gearing up for an IPO in the US in the future.