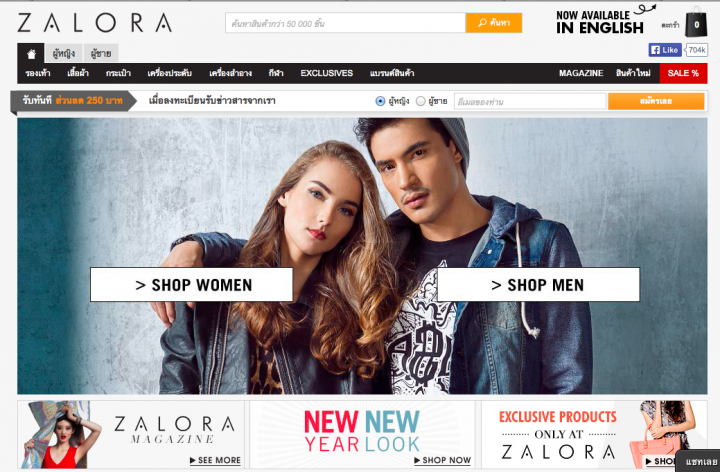 Zalora, a fashion e-commerce store in East Asia, could be gearing up for an IPO in the United States. The Rocket Internet company last week posted a job ad seeking an IPO project manager in Singapore.
The person will be tasked with preparing all documents needed for a public listing, and will work with the US Securities and Exchange Commission (SEC) to include relevant data in its filings. Some of the job requirements include Big Four public accounting experience, familiarity with preparing a software company for a US IPO,  and a deep understanding of SEC reporting roles and regulations.
Zalora has declined to comment on the matter.
Since launching in 2012, Zalora has expanded rapidly with the support of over US$100 million in funding from JP Morgan and a group of private equity firms. In terms of fashion e-commerce funding in Southeast Asia, Zalora received over double the investment money in 2013 to run its operations compared to the next company down the list, Reebonz.
While the company is making substantial revenue, it has embarked on an aggressive marketing campaign, resulting in a net negative income of US$91 million in 2012, according to leaked documents. It expects to reach profitability by 2015, however.
The company is in the midst of reducing marketing expenses to maintain a healthier bottom line. At the recent Asia Leaders Summit, Zalora managing director Magnus Grimeland said the company has reduced its marketing budget by 70 percent over the last year.
Customer acquisition costs are now less than 40 percent of average basket sizes, which means it needs an average of two orders per registered user to make a profit. The fashion store has also ramped up its customer repurchasing initiatives, and has launched a fashion label in an effort to own the entire supply chain.
Zalora is not the only Rocket Internet company that could have an IPO in the US. Zalando, its German predecessor with US$3.8 billion in revenue, is expected to list this year, reports the Wall Street Journal.
The job ad: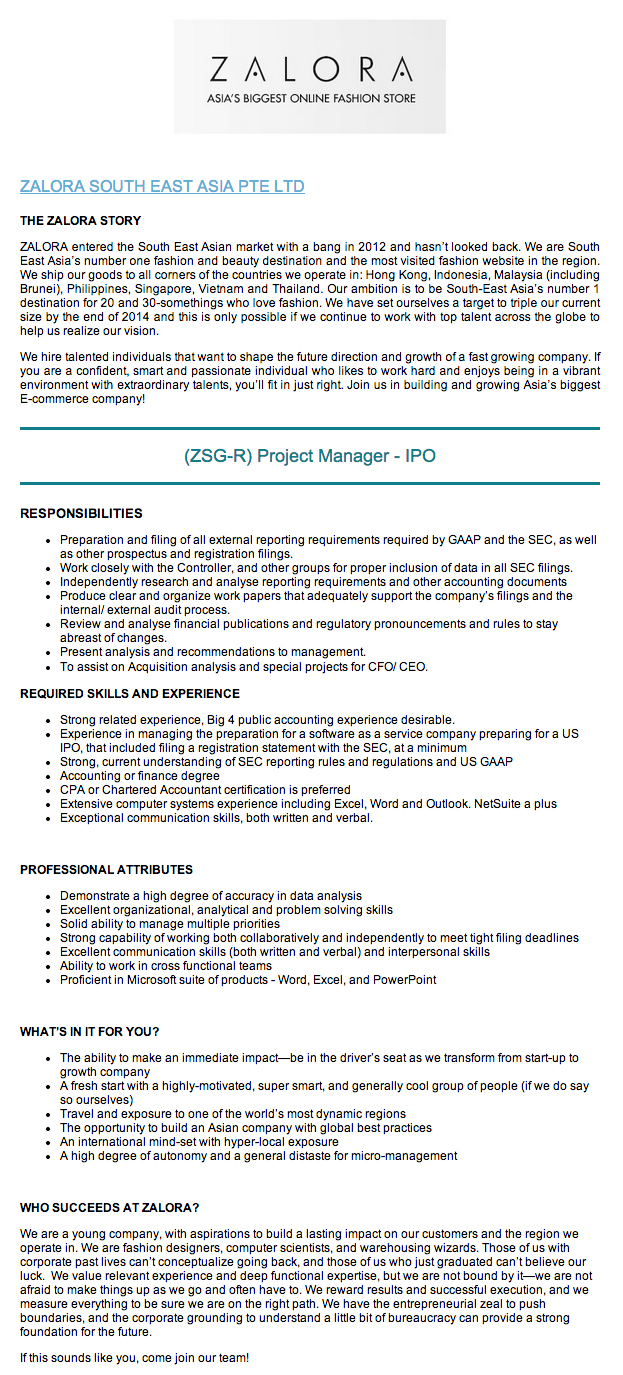 (Editing by Steven Millward)