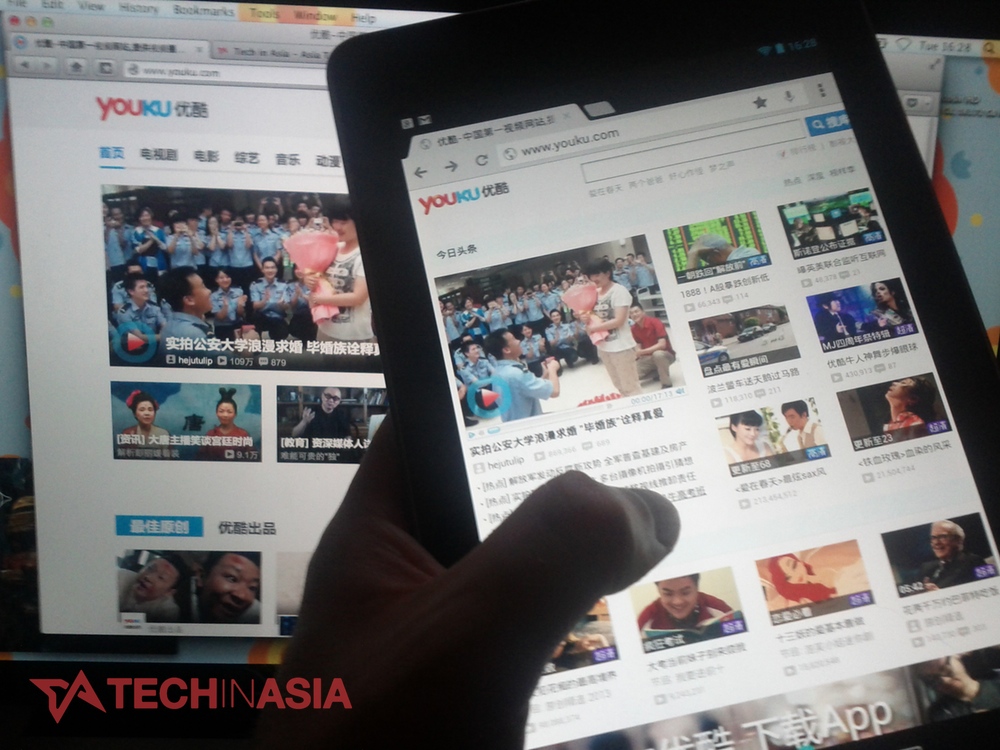 Youku (NYSE:YOKU), which claims it's still China's top video streaming site despite growing competition from half a dozen rivals, reached 500 million monthly unique visitors for the first time, the company said today in its Q2 2014 earnings report.
The half billion figure represents viewers across the Youku and Tudou sites across all screens, from desktop to mobile to smart TVs.
The Youku Tudou company pulled in net revenues of RMB 958.7 million (US$154.5 million) in Q2, up 27 percent from the same period a year ago. Company president Dele Liu points out, "We have made a smooth transition to multi-screen monetization with over 30 percent of revenues generated from mobile." That's also a new milestone. He added that revenue from Youku's subscription services grew 379 percent in the past year. However, the video streaming giant still makes 95 percent of revenue from advertising, so it's far away from a Netflix business model.
Youku made a net loss of RMB 164.4 million (US$26.5 million) in Q2, which is up 57 percent year-on-year.
See: Ecommerce titan Alibaba goes multimedia with $1.22 billion investment in Youku
This was Youku's first earnings report since Alibaba's investment, but the earnings report only mentioned Alibaba in the context of "big data initiatives" to boost its advertising potential.
Content costs are still proving prohibitive as Youku battles with strong rivals such as Tencent's (HKG:0700) video site, and Baidu's (NASDAQ:BIDU) PPS and iQiyi. They're all snapping up the broadcasting rights to Chinese and overseas TV serials and movies, and most of the content is shown for free backed up by advertising.
Youku's content costs hit RMB 418.3 million (US$67.4 million) in Q2, which represents 44 percent of revenues. A year ago, content costs accounted for 40 percent of revenues, so the bill is growing.
Youku has the exclusive rights in China to Netflix drama Orange Is the New Black; both seasons have been streamed a total of 37 million times on Youku.
Despite the new milestones, a number of investors remain pessimistic on Youku in this tough sector. A pre-earnings downgrade by TH Capital caused Youku shares to fall four percent on Monday, and the fact that Youku missed Q2 guidance will likely push its stock down even further once Wall Street opens on Wednesday. Youku is already down eight percent in after-hours trading.
The full Youku Q2 report is here.