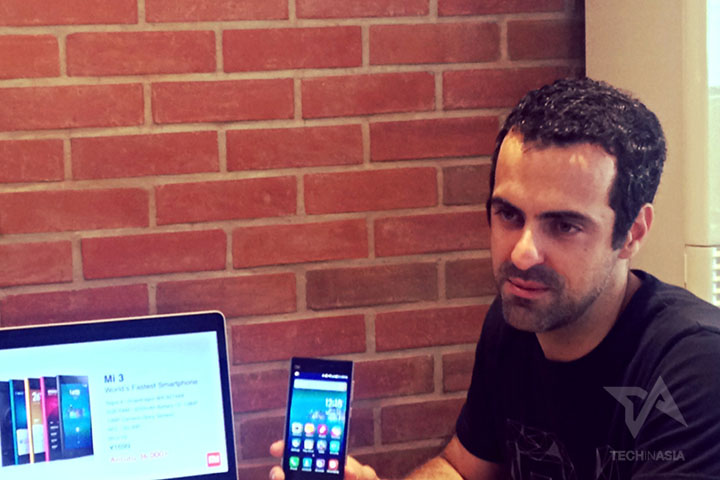 Xiaomi's expansion into Southeast Asia is now on full swing. After launching in Malaysia last month, it announced today that its flagship Mi3 smartphone will arrive in the Philippines in the coming weeks.
Xiaomi hasn't revealed the official sale date and price yet, but it'll likely match China's price of RMB1,699, which converts to around Php 12,000 (US$274).
Prior to this announcement, Xiaomi's Philippine website and Facebook page already went live, which hinted at an upcoming launch. But unlike its other Asian debuts, the 16GB version of Mi3 will be sold in the Philippines not via their website, but through ecommerce site Lazada.
According to Xiaomi VP Hugo Barra, selling on Lazada makes perfect sense for the company as the ecommerce site offers cash on delivery payment, which most Filipinos are familiar with. Nonetheless, they will still sell via the website at a later date.
See: Xiaomi breaks into global top 10 for smartphone shipments, kicks out HTC
Xiaomi won't disclose the exact number of Mi3 units it'll sell in the country, but Barra says the first batch will be less than 5,000. It may possibly match Malaysia, where the company sold 4,000 units on its first sale.
The smartphone brand is known for obsessing over user feedback and implementing them quickly. Preparing to do the same in the Philippines, it has put up the MIUI Philippines forum where Xiaomi users can leave improvement suggestions for the devices' software and hardware.
Apart from the site, Barra says the company will put up seven service centers and Mi home stores within Metro Manila.
Xiaomi will soon launch in Indonesia, Thailand, Vietnam, and India. No dates have been announced.