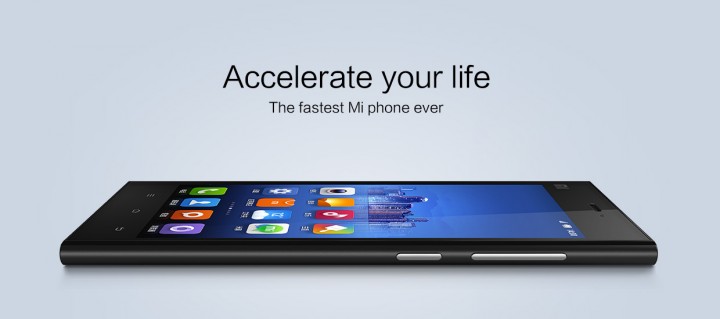 Today, Xiaomi revealed just how committed it is to breaking Samsung's hold on the Indian smartphone market with the launch of its flasghip smartphone, the Mi3, slated for July 22. The cheaper Xiaomi Redmi 1S and Redmi Note will launch later.
Xiaomi Mi3 is priced at INR 13,999 (US$232) now available for pre-order ahead of July 22 shipping.
Xiaomi Redmi 1S for Rs 6,999 (US$116) will go on sale soon.
Xiaomi Redmi Note will be INR 9,999 (US$166), also due soon.
They're all sold exclusively on India's biggest ecommerce site, Flipkart.
The price-tag of the most powerful of its phones, the Mi3, makes it far cheaper than Samsung's flagship phones with similar specifications.
Keeping in mind that Indian customers look for after-sales services, Xiaomi is investing in service centers across the country. To begin with, there are two exclusive Mi centers in Bangalore and Delhi, and 34 others in partnership with multi-brand outlets in the top 20 cities across India. Over time, the Chinese phone-maker promises that its Indian after-sales coverage will match what it does in China, where it has 500 service centers. And Xiaomi has thrown its doors open for other partners to join hands on customer service, repairs, and India-specific features on the phone.
Xiaomi said today that the translation of its MIUI skin (which sits atop Android) into Indian languages is at an advanced stage.
Taking the fight to Samsung
At today's formal launch event in Delhi, Xiaomi president and co-founder Bin Lin, vice president Hugo Barra, and general manager of India Manu Jain revealed details of how the Chinese brand plans to take on the Korean giant on Indian turf.
Globally, Samsung led smartphone sales last year with a market share of 31 percent. In India, Samsung sold 44 million units in 2013 and led the smartphone market with a 38 percent share, followed by Micromax (16 percent), Karbonn (10 percent), Sony (5 percent) and Lava (4.7 percent) in Q4 2013 – that's according to data from an IDC report.
Xiaomi sold 18.7 million phones in 2013 in all its markets, and aims to sell 60 million this year. Most of its phones are sold in mainland China, so a large market like India could be a game-changer for the ambitious phone-maker.
See: Motorola sells 1 million smartphones in India in 5 months since starting online sales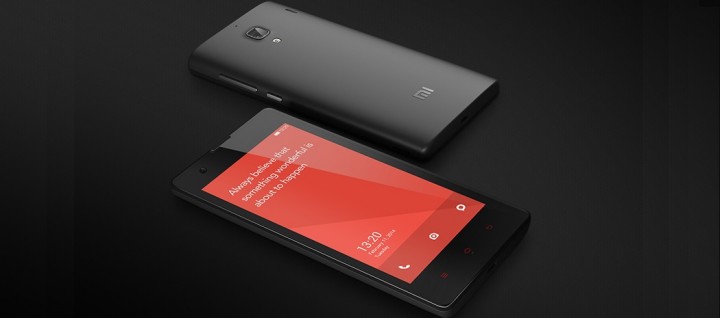 Undercutting Samsung Galaxy
Xiaomi's Mi3 has a Qualcomm Snapdragon 800 2.3GHz quad-core processor, 2GB RAM, an F/2.2 13MP 28m wide-angle camera at the back, 2MP front camera, and 16GB of internal storage. It runs Xiaomi's MIUI operating system, which is built on Android 4.3. Yet, Xiaomi has managed to price the Mi3 aggressively, undercutting Samsung's top Galaxy smartphones.
Comparing the Mi3 with Samsung, Hugo Barra pointed out:
Samsung's smartphones with similar specifications are two or three times more expensive than Mi3. Indian consumers are price conscious, and we are aware of that.
Some of the credit for the smart pricing goes to India's ecommerce biggie Flipkart, its exclusive distribution partner in India, according to Manu Jain. "Partnering with Flipkart gives us access to its ready distribution network across the country and brings down our distribution expenses considerably. This in turn helps us in bringing down the cost of the product," he said.
Sachin Bansal, co-founder and CEO of Flipkart, who was at the launch, remarked that it was easy to throw "the power of Flipkart" behind Xiaomi as both the companies were similar on two counts: firstly, Xiaomi and Flipkart were tech companies at the core, though customer-facing. Secondly, the focus for both was on providing outstanding service to the customer. Bansal added:
Xiaomi is changing the way smartphones are sold in India. And it will change the way India looks at a Chinese product.
Xiaomi saves as much as 20 percent on normal distribution costs by selling online in every market, and is also relying more on social media for marketing rather than a big advertising splash. Bin Lin says all these savings are being passed on to the consumer – that's partly how the Rs 13,999 price is possible.
"We want to be an Indian in India"
Besides 36 service centers across India, Xiaomi will have a hotline – 1800 103 6286 – which will provide customer support all through the week, 9 am to 6 pm. Xiaomi is also inviting designers and developers to work with them on themes around India. "Bollywood could make a colorful theme," Barra suggested.
"We realize that Indian consumers make decisions based on service. And we want to do that better than anyone. We don't want to be a Chinese company in India. We want to be an Indian in India. And we are putting our best step forward," Barra said.
Today, registrations to purchase the Mi3 begin on a special Flipkart page; deliveries will start on July 22. Going by the experience of Motorola, which also sells only online through Flipkart, one will have to see if Mi3 devices shipping to India can keep up with the initial demand.