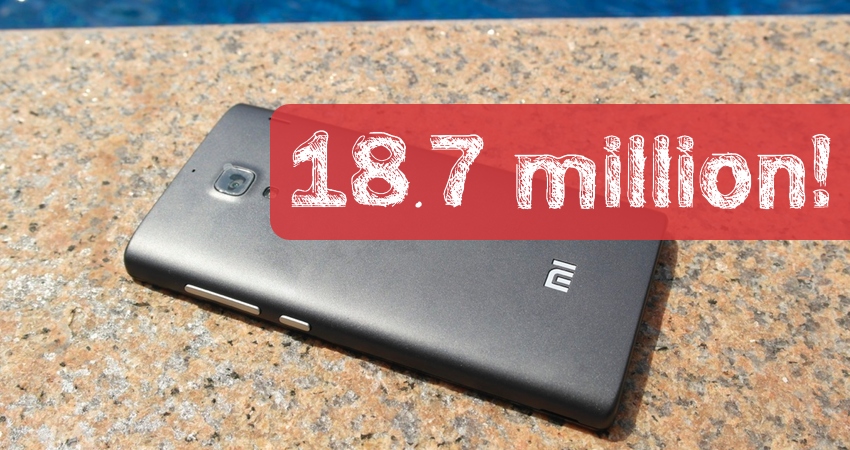 This morning, disruptive phone-maker Xiaomi revealed its sales statistics for 2013. The Chinese startup, which first launched an Android-based smartphone in 2011, sold 18.7 million phones in 2013. That's a bit short of its target of 20 million for the year.
That 18.7 million figure is up from 7.19 million in 2012. So although the target was missed, Xiaomi still more than doubled its sales year-on-year.
On New Year's Eve, Xiaomi founder and CEO Lei Jun set a new aim of 40 million smartphones in 2014.
Over $5 billion in revenue
Xiaomi also revealed today that it pulled in RMB 31.6 billion – that's $5.18 billion – in 2013. It also noted that in December alone, the Beijing-based startup sold 3.225 million phones, making $868 million in revenue.
Last month, the company pointed out that it makes $4.9 million per month in revenue from its Android ecosystem, called MIUI, which is made up of an Android skin, app store, the MiCoins virtual currency, and purchases of things like custom themes.
Xiaomi is operating in mainland China, Hong Kong, and Taiwan only. It has a slim line-up by the standards of most phone brands, selling four phone models (Xiaomi Mi3, Mi2S, Mi2A, Hongmi), plus a smart TV, a TV set-top box, and an Apple Airport Extreme-style wi-fi router. Its prodigious phone sales mean that it's already out-selling Apple's iPhone in mainland China, but the Chinese market is still dominated by Samsung and local phone brands like Lenovo and Huawei.
Xiaomi's next move could be to launch in Singapore, which the company said to us last month was "most likely" to be its next market. (Update: A couple of hours after posting this, Xiaomi confirmed it's set to launch in Singapore. No date has been set).
(Editing by Josh Horiwtz)