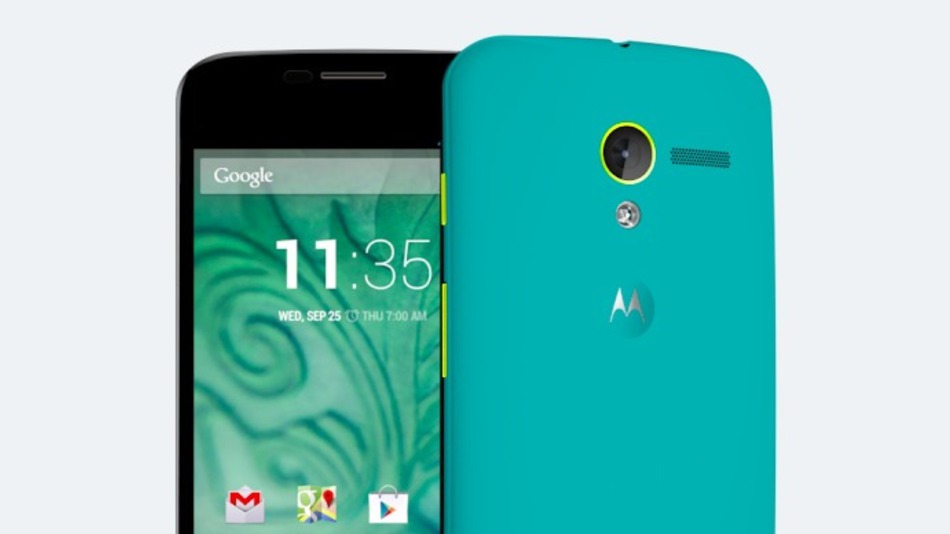 Flipkart, India's homegrown ecommerce titan, started selling Motorola phones online five months ago – it's the only official sales channel for Motorola in the country. Flipkart revealed this week that shoppers have bought one million Motorola phones in that time. That covers three models: the Moto E, Moto G, and Moto X.
To put that figure into context, people in India bought 52.4 million smartphones in the financial year 2013-14, according to data from India's Manufacturers' Association for Information Technology (MAIT), the body representing the nation's tech sector.
Motorola's Magnus Ahlqvist told The Times of India yesterday: "It proves that the business model that we chose was a really strong one. I don't think we have achieved anything similar elsewhere." The milestone number disproves earlier worries that India's fledgling ecommerce sector wasn't widespread enough to support an online-only sales strategy for a brand.
Ahlqvist added that Motorola has no plans for offline retail sales in India.
See: Xiaomi set to expand into 10 more countries this year, including India, Indonesia, and Brazil
"We believe these sales figures should put Motorola among the top five mobile brands in the country," explained Sachin Bansal, founder and CEO of Flipkart, to the newspaper. "Only by selling online and only by selling with one player, a [company] like Motorola is able to become one of the top five mobile brands in the country. Five years ago this would have been science fiction. Today it's a reality and we believe that's a trend that would continue for a long time."
Motorola's success in the country is a good omen for Chinese phone-maker Xiaomi, which sells most of its devices online in every market it enters. Xiaomi is set to launch its Mi3 smartphone in India on July 15. It's not yet clear if Xiaomi will sell phones from its own site (as it does in most countries) or seek an ecommerce partner as it did with Lazada in the Philippines.
For now, Flipkart seems content to work exclusively with Motorola.
(Source: Times of India)