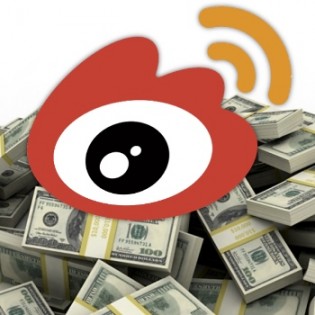 Yesterday we learned that the rumors that had been swirling for months were true: e-commerce giant Alibaba has invested a huge chunk of cash ($586 million) in the microblogging service Sina Weibo.
Now that we know it finally has happened, the next immediate question is why. It's not hard to figure out why Sina went for this deal; the company has been having trouble monetizing Weibo and having an extra $586 million in the bank certainly (to put it lightly) helps. But what's Alibaba up to here?
As my colleague Steven pointed out in his article yesterday, it's clear that Alibaba has been interested in becoming more social for some time, as evidenced in (for example) its apparent investment in chat app Momo and its acquisition of music service Xiami. OK, so Alibaba invested in Weibo because it wants to get more social. Why?
Getting Customers Where They Spend The Most Time
The most obvious answer is that that's where all the customers are. Weibo has over 300 million registered users, and while only around 50 million of them are daily active users, my guess is that Alibaba is less concerned with how many users there are — everyone in China who's on the internet already knows about Taobao anyway — and more about how users are spending their time, and how much time is being spent on Weibo.
Alibaba's e-commerce sites, after all, aren't really fun places to "hang out." But people hang out on Weibo all the time. It seems likely Alibaba is looking not so much to increase its userbase as it is to increase the amount of time users spend with products from Alibaba platforms in front of their faces. After all, many people go on Taobao only when they need something, but 50 million people go on Weibo every day to discuss the news, follow their friends, etc. Putting products there should help give Alibaba better access to the impulse buy than it currently has, simply because people do not generally load an Alibaba site unless they're already planning to buy something. Alibaba, I suspect, is hoping that Weibo will help it snag users who had no plans to buy anything but fell in love with a product they ran across while browsing Weibo (or chatting or listening to music on the other platforms the company has invested in thus far).
And of course, it has already been demonstrated that people will buy things from Weibo. The Xiaomi Weibo sale, with over a million phones sold via Weibo in just five minutes, must have impressed on Alibaba's leadership that Weibo users will fork over their cash via that platform when given a product they're actually interested in. And if there's one thing Alibaba has a lot of, it's products.
Access to a Goldmine of Data
Of course, the other side of the coin is that Weibo's massive databases can also probably provide Alibaba with tons of useful information about consumer behaviors, desires, and trends that it can use to optimize marketing and maximize sales. We know the folks at Alibaba like data, and Weibo has literally billions of public posts that can serve as useful data points on everything from sentiments about a particular brand or product to general insight into the thoughts and desires of particular demographics. And with full integration into Weibo, Alibaba platforms' marketing could be tweaked to respond automatically and in real time to new trends as they emerged.
Think, for example, about Beijing's "Airpocalypse" earlier this year. Now imagine that for Beijing-based users, next to every Weibo post about the pollution there's an ad for an air filter or a mask on Taobao. That, I think, is why Alibaba is so interested in Weibo that it is willing to pay what many analysts feel is a pretty generous sum for an 18 percent stake.
Of course, there could be more to it than that. Or I could be missing the forest for the trees. We're hoping to head more from Alibaba about its specific strategy here soon, but in the meantime, what do you think about Alibaba's investment in Weibo?