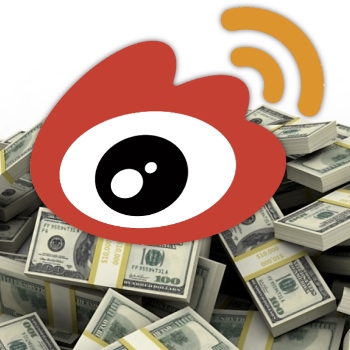 China's top e-commerce company has secured what could be the biggest web deal of the year in the country. Alibaba, which has been a lot more keen to venture into social media recently, has taken an 18 percent stake in Sina Weibo, the Twitter-like microblogging service run by Sina (NASDAQ:SINA).
Sina Weibo has over 500 million registered users, and has been China's most talked about social network in the past couple of years. Despite all that enthusiasm, only 46.3 million are daily active users of Weibo, and the service has been a headache for Sina in terms of real-time censorship and great difficulty in monetizing it.
Alibaba's stake in Sina Weibo comes with an option to increase that, notes the New York Times' Dealbook blog, to 30 percent in the future. The deal also involves cooperation between these two Chinese web giants that will fuse social media and e-commerce. Sina and Alibaba expect such projects to bring in about $380 million in revenue from Weibo in the next three years.
What forms could such social commerce take? Last year, the startup phone-maker Xiaomi made use of Sina Weibo to sell some of its phones. This little experiment – it was not a long-term sales channel – yielded amazing results, with 1.3 million reservations for the phones made in just five minutes. We'll likely see Sina Weibo do more like that – but on a more permanent basis, and with Alibaba's consumer-oriented e-commerce sites, Taobao and Tmall.
Alibaba has invested in a few social media startups in the past few months, such as a funding round put into a flirting app, and the acquisition of one music streaming site.
In a statement this evening, Alibaba founder and chairman Jack Ma said:
We believe that the cooperation of our two robust platforms will bring unique and valuable services to Weibo users, as well as making the mobile internet a core part of Alibaba's strategy.