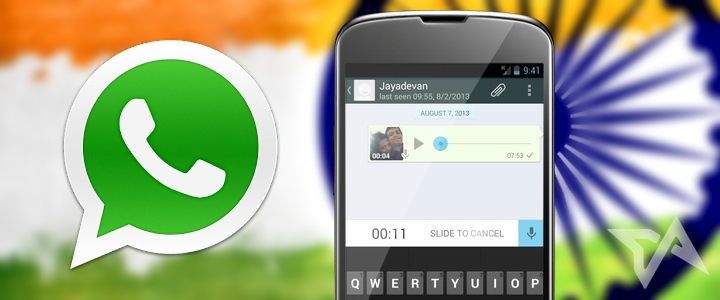 WhatsApp is reinforcing its stance as the world's top messaging app today with a bunch of new numbers that show how it's still growing. Facebook (NASDAQ:FB) owned WhatsApp now has 500 million monthly active users (MAUs) and, according to its blog, the app has "grown fastest in countries like Brazil, India, Mexico, and Russia."
WhatsApp's Neeraj Arora tells BGR India that it now has 48 million monthly active users in India. Rounding that up to 50 million, that's double the 25 million it had in India five and a half months ago.
Here's WhatsApp's growth in MAUs in India since it first revealed figures in August last year: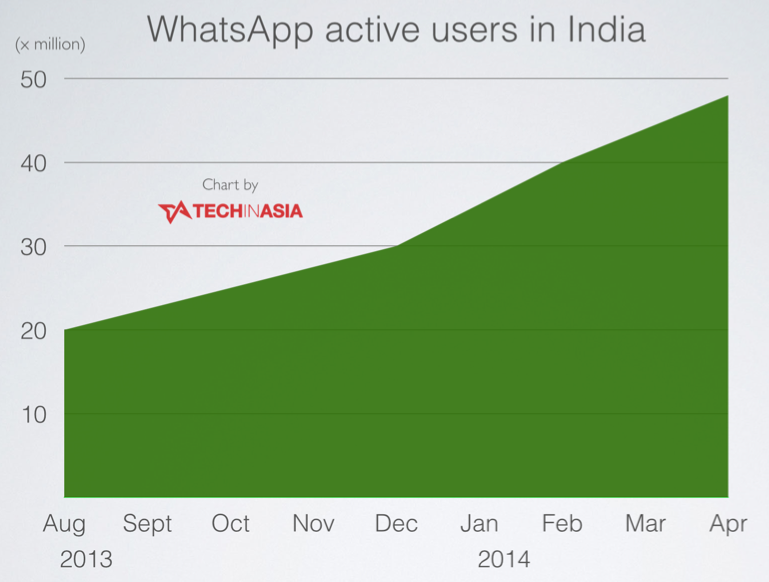 (See: Facebook hits a major milestone, now has 100 million active users in India)
Other messaging apps, most notably WeChat, Line, and Viber, are battling for India's mobile-first web users on both smartphones and more basic feature phones. But WhatsApp is leading the way in India.
The social media numbers out of India look set to continue growing as the nation's smartphone market and 3G user-ship are still at fairly early stages. 44 million new smartphones shipped in India in 2013, but feature phones still prevail for now.