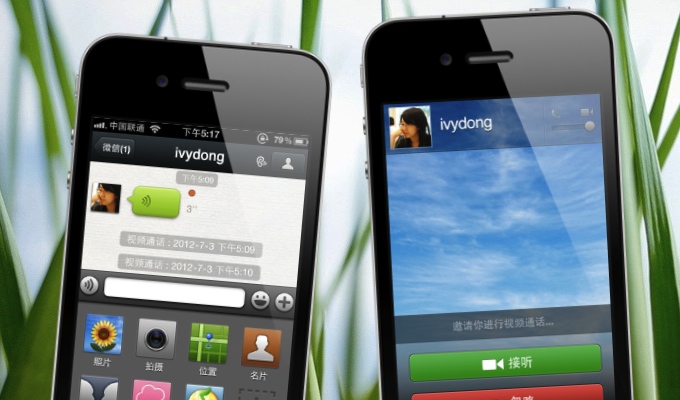 Remember those screenshots of a rumored new video calling feature in WeChat, the Chinese-made group messaging app that has more than 100 million users? Well, it turns out all that was true, and v4.2 of Tencent's (HKG:0700) popular app is now live in the iTunes App Store with video and voice calling, and a whole bunch of other features. With this move, WeChat is clearly challenging Apple's Facetime, as well as more traditional IM apps like Skype.
In a neat bit of implementation, you can switch between voice or video dynamically without having to end the online call. No word from Tencent, though, on how much 3G data these kinds of calls will take.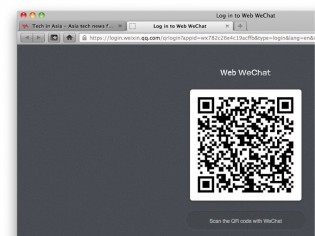 Chief among the other new features in this WeChat update for iOS – the Android refresh is expected soon, bringing the same goodies – is a web app interface that's accessible at wx.qq.com. That allows WeChat users to type out messages more easily on their laptop or PC keyboard, and is accessed via a QR code (pictured right) that can be scanned with the QR scanner that's already inside the WeChat app.
WeChat is Tencent's first big push for a global social success – and it seems to have worked, rising to over 100 million users since its launch in January 2012. Last time we checked in on WeChat – known as Weixin in Chinese – we noted how police were warning users about the "nearby people" function of the messaging app, which could leave some folks vulnerable to scammers and other crooks. Thankfully that feature is switched off by default, so the new video chat feature in the updated app should be safe to use with your buddies.