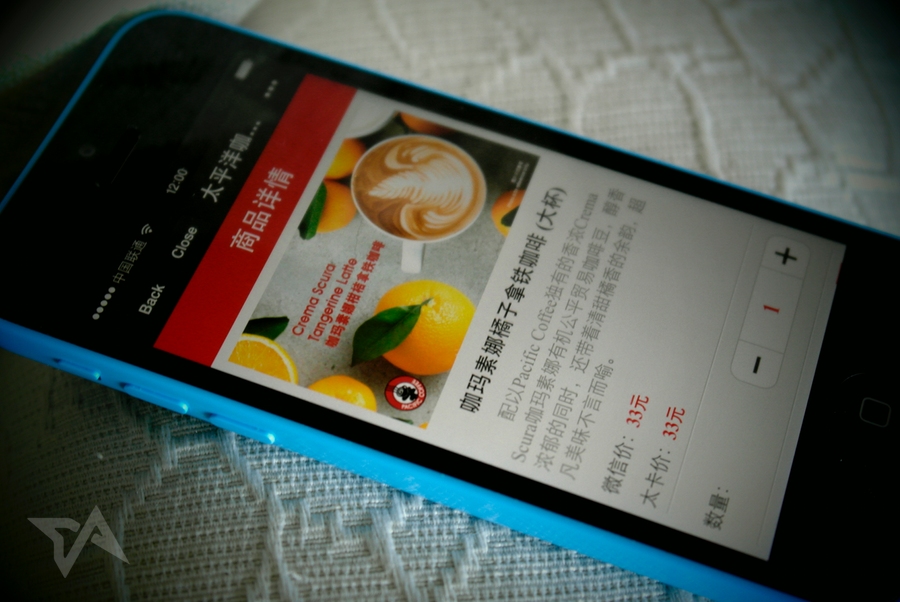 Tencent (HKG:0700), the maker of popular messaging app WeChat, is taking its ecommerce ambitions one big step forward today by allowing anyone to set up a store inside WeChat.
WeChat first added support for mobile payments in August last year, with only a few brick-and-mortar retailers supporting it. Then the app explored ecommerce shortly after by testing out flash sales of Xiaomi smartphones.
By March of this year, both offline and online purchases within WeChat went mainstream, but the eshopping was mainly limited to major brands and retailers (as shown with Pacific Coffee in the photograph above). Today's rollout to the public allows smaller businesses and merchants to join the action and create their own branded stores inside WeChat. Online payments go through the web giant's own WeChat Payments platform, which is based on Tencent's Tenpay.
Here's an example of a small business (in this case selling medicine and medical goods) that has made a WeChat store using this new system: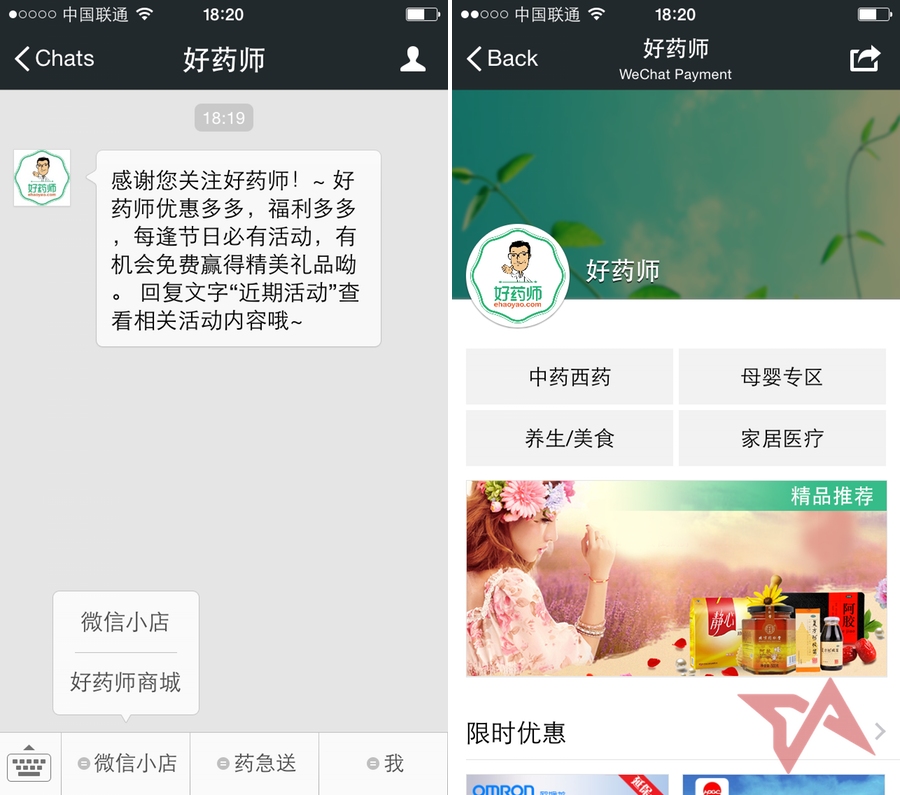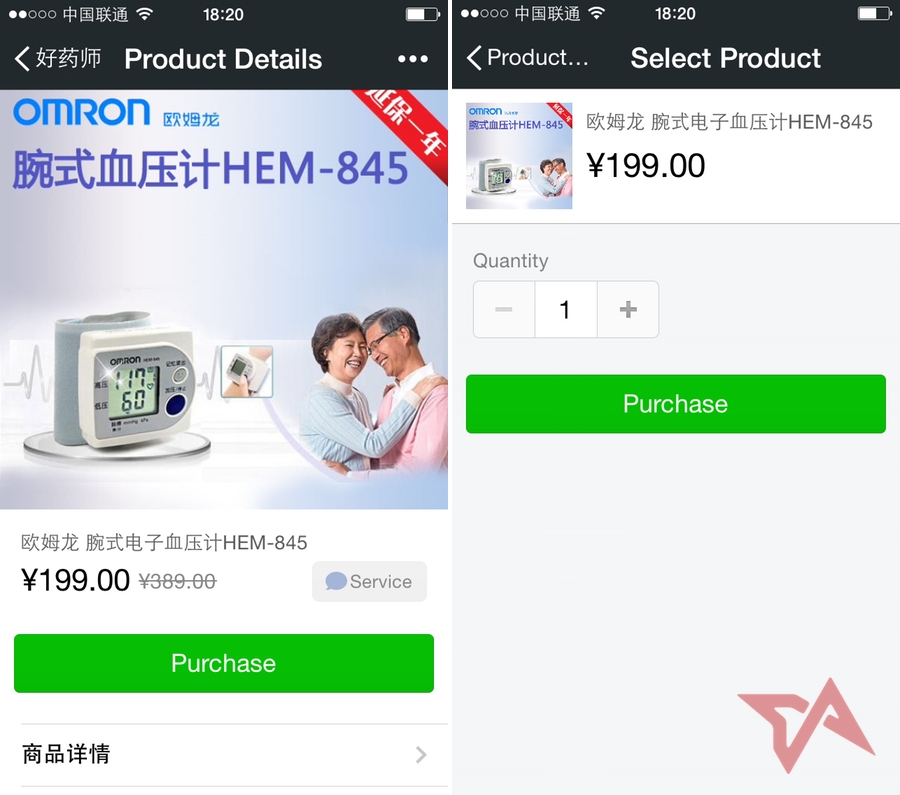 See: Tencent vs Alibaba: a guide to an increasingly fierce rivalry – INFOGRAPHIC
Slap in Alibaba's face
These merchants now have a web-based online dashboard where they can create and manage a WeChat store within certain parameters laid out by Tencent. The instructions page is here (hat-tip to Technode for spotting it).
As with most new features for WeChat, this is aimed at the app's Chinese users, not its global user-base. (Update: A Tencent representative clarifies that the stores are open to "official accounts that are verified by Weixin and qualified for using Weixin Payment." Weixin is the Chinese name for WeChat).
This new WeChat feature is yet another facet to the growing rivalry between Tencent and ecommerce titan Alibaba. Allowing major brands to open stores inside WeChat was a threat to Alibaba's Tmall, and now the inclusion of smaller merchants is a challenge to Alibaba's Taobao.
In Tencent's most recent quarterly report, the company revealed that WeChat has grown to 396 million monthly active users. It also revealed that mobile games on WeChat and QQ brought in RMB 1.8 billion (US$289 million) in revenue in Q1 this year.