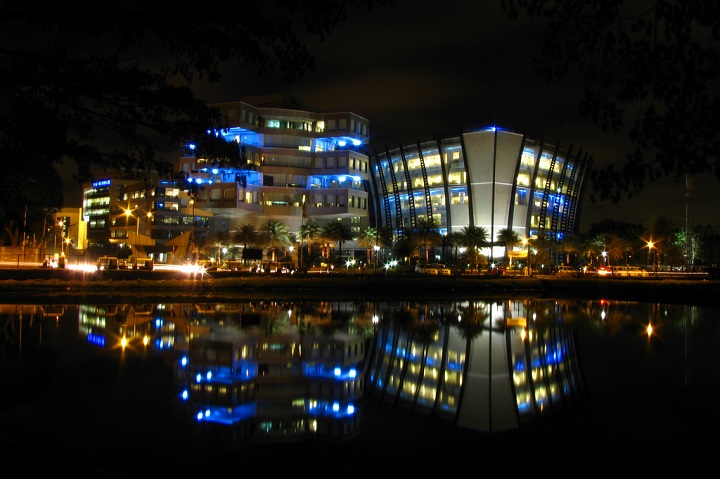 Bangalore-based ad retargeting company Vizury Interactive Solutions has raised $16 million in series C funding. Intel Capital, the global chipmaker's venture capital arm, led this round. Private equity firm Ascent Capital and existing investors Inventus Capital and Nokia Growth were also part of it.
Vizury uses big data analytics to help ecommerce sites like Jabong in India and Yintai in China convert visitors into customers. For example, even when a visitor leaves an ecommerce site, ads for products she browsed through there would continue to appear on the sites she goes to subsequently. Travel, finance and Web 2.0 are Vizury's other main verticals.
China connection
For an Indian tech startup, Vizury is special on two counts. It is a software product company and one of the few from India to get major clients like fashion retail leader Yintai and travel portal Ctrip in China. The fresh funding will help them to put down deeper roots in Chinese soil.
Parag Dhol, Managing Director of Inventus (India) Advisors, one of Vizury's investors, told Tech in Asia: "Vizury already has bases in three big Chinese cities. With the new funding, they will extend their web-based solution into mobile, tablet and any other portable platform. The team in charge of this could be based in China."
China presents some unique challenges. The language barrier and the difficulty of taking money out of the country are some issues Indian companies have faced. What is less known are the technology issues.
For example, even though the ecommerce ecosystem there is 35 times bigger than India's, the IT system is "strangely flaky,' pointed out Parag Dhol. "The huge pool of IT talent available in India is not available there. So to integrate the Vizury solution with a client's website takes much longer," he explained.
The early bet on China
Vizury is well placed to tackle these challenges, because they bet big on China within a year after starting up in 2008. "They identified China as a large market early on and made it part of their long-term goal. Once they did that, it was a matter of perseverance. They built a strong IT team in China and that has been a clincher," Parag Dhol told Tech in Asia.
In this context, Vizury co-founder Chetan Kulkarni's statement that it will go a long way in scaling up their China business, makes perfect sense. Vizury was among the first multinational adtech companies to enter China in 2009, where it now has strong relationships with domestic advertisers. "Our emphasis, right from day one, was on staying invested in challenging markets like China," said Kulkarni. This might show the way to other tech startups from India eyeing the vast China market.
The big data edge
"Big data analytics is primed for take-off with the adtech ecosystem providing a major impetus," said Sudheer Kuppam, Managing Director, Intel Capital, APAC Region, in a statement on the funding. Vizury's big data platform processes over 30 terabytes of data daily. This includes purchase intent data of nearly 500 million users and tens of billions of dollars of retail transaction data. Meaningful insights derived from this data is used by Vizury's proprietary algorithms to precisely target and engage users with personalized advertising.
Vizury's global competitor is French ad retargeting company Criteo, which raised US$251 million on the Nasdaq last year. Kulkarni has said that Vizury may have an IPO next year, after expanding its reach.
(Top image via Flickr user Ajith Kumar )