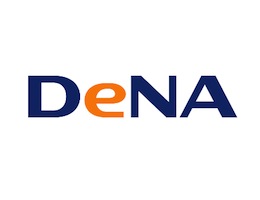 This is part of our Japan 2012 in Review series, which you can find in its entirety here.
---
As the Tokyo editor for TechInAsia, one of the biggest tech players I've had to watch over the past year has been DeNA (TYO:2432), as the company has had a pretty successful year both at home and abroad. The Japanese gaming giant reported $627 million in revenue in its second fiscal quarter, up 38 percent from last year. And currently there are three Mobage titles sitting atop the Android top grossing charts in the US, with Rage of Bahamut, Blood Brothers, and Marvel War of Heroes all ending the year on a very high note for DeNA.
Keeping track of DeNA's business around the world is tricky, so I've assembled a graphical overview of the companies partners and allies below (download PDF/JPG). Also note that links in the PDF are clickable, so you can navigate through to read more if you'd like. Most of these pertain to its core mobile/social gaming business, but it's important to note that the company also has its fingers in e-commerce, has a new mobile messaging platform, and even has a baseball team here in Japan.
As you can see below [1], DeNA's activities are no longer just at home in the domestic market, but they extend to the US, Korea, China, and a number of other countries where it has established subsidiaries.
Expect lots more good stuff from DeNA in 2013, as its Mobage gaming platform continues to push its way onto our mobile phones.
---
While this graphical overview is extensive, it may not be complete. But I think it's pretty close to complete!  ↩