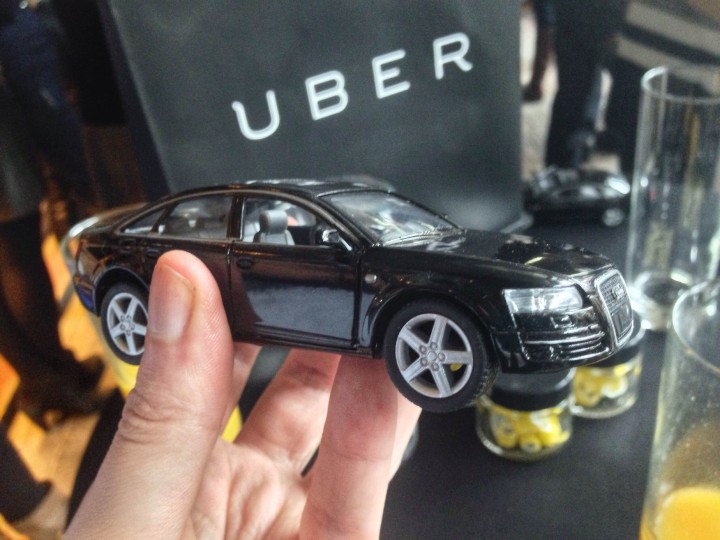 Today Uber announced it has rolled into four Indian cities simultaneously, marking the company's commitment to entering sweaty Asian metropolises, alongside cozy American suburbs. Starting now, passengers in Ahmedabad, Chandigarh, Jaipur, and Kolkata can open Uber on their cellphones and hail a ride in a company-approved vehicle.
The quadruple push brings Uber's city count to 10 in India, which now sits behind only the US in terms of number of markets. That's quite a lot given that Uber entered Bangalore, its first market in the country, only one year ago. Uber entered mainland China around the same time, and to date, it's in four cities – Beijing Shanghai, Guangzhou, and Shenzhen. Expect that to change quickly, however, as the company is hiring to fill positions for second-tier cities all across the Middle Kingdom.
See: Uber's competitors throw a spanner in its works, cry it's violating Indian law
Meanwhile, just as Uber extends its reach in India, some of its detractors have pulled a complete 180. Two weeks ago, India's Association of Radio Taxis issued a letter to the Reserve Bank of India (RBI's) claiming that Uber was unlawfully using an international payment gateway to processs payments. This, according to the association, circumvented the RBI's two-step authorization process for credit card payments, allowing the company to store customers' credit card information.
That complaint marked one of the few allegations made by cab operators that didn't immediately accuse Uber of operating an illegal taxi service. Regardless of how valid those allegations might have been, the Association of Radio Taxis has since undergone a change of heart. According to the Economic Times, the same cab dispatchers that accused Uber of skirting India's payment laws are now in the process of setting up international offices that will help them do the same.
That's good news for Uber. Of course, while this reversal (or capitulation, if you can call it that) means that Uber will have to worry less about government crackdowns, it will soon have to worry more about Meru Cab, Olacabs, and Easy Cabs, all of which will soon introduce the super easy mobile payments that Uber prides itself on. As Uber continues to go largely unscathed throughout its run in Asia, it seems regulatory pressures will pale in comparison to the pressures from old-fashioned free market competition.
Update on 19 August, 5:15 pm, SGT: A quote given to The Economic Times from Bhavish Aggarwal, founder of Olacabs, was removed from this article on request, as Olacabs claims the original quote was misattributed to him.