(Updated on March 11th: TouchTen reveals two more players inside its series B round: TMS Entertainment and a fund managed by UOB Venture Management. TouchTen, which now has nine million users, plans to launch a game title within its own platform soon.)
Indonesian gaming startup studio Touchten has confirmed that it has raised a series B round from CyberAgent Ventures.
At our Startup Asia Jakarta 2013 conference today, we spotted Touchten's logo printed on CyberAgent Ventures' booth. When asked about this, Touchten founder Anton Soeharyo confirmed that CyberAgent Ventures is an investor in its latest round. More details about this brand-new funding, including the other investors involved, will be revealed in due course. He declined to reveal who the others investors are.
This new financing round is believed to be for Touchten's new mobile game publishing platform.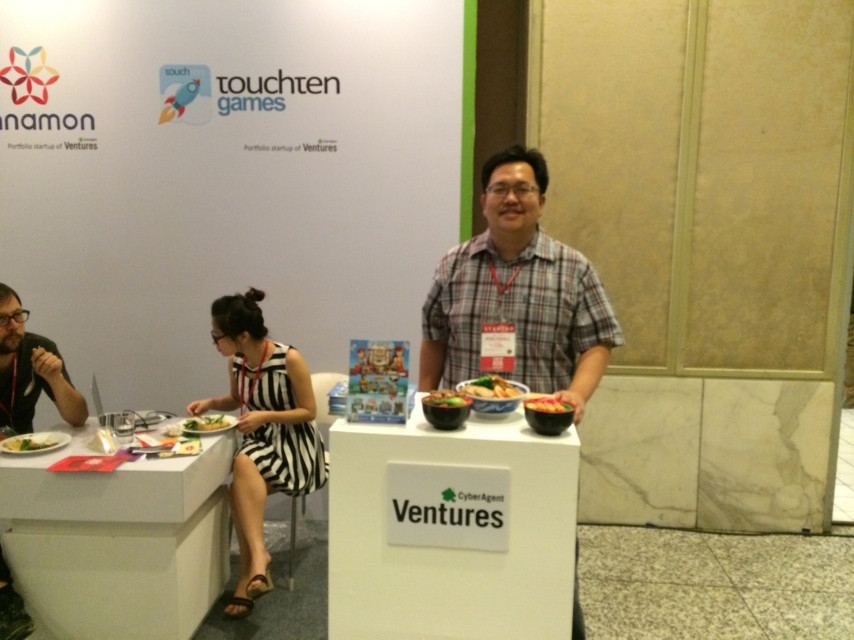 Touchten is arguably one of the more successful mobile gaming studios in Indonesia, churning out hit games like Ramen Chain and Infinite Sky.
In other funding news from our conference today, fashion e-store Berrybenka announced its $5 million series B funding.
(Editing by Steven Millward)