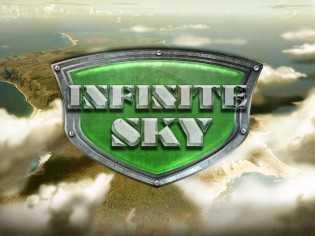 TouchTen, an Indonesia-based game development studio, has released its newest title Infinite Sky. It was first released in the App Store with no price tag for a week starting 25th May, but it started charging on June 2nd for $1.99. The 3D airplane shooting game is now available on iOS and will soon be on Android too.
Infinite Sky puts you in pilot's hot seat to defend the sky by defeating enemies and the big boss. With four choices of planes, it can be upgraded along the way with the coins you gain, or buy with in-app purchase. If the 100 missions available on Infinite Sky don't satisfy you there, then there is an endless mode that you can play as well.
TouchTen, which raised funds from Ideosource last year, has created other well known games such as Hachiko on iOS (which was mentioned by Eric Schmidt on his trip to Indonesia), and it has worked with a music label to create a web based game TouchJam.
As the 14th game for TouchTen, Infinite Sky has reached over than 53,000 downloads and has 10,000 downloads per day so far. The company's CEO, Anton Soeharyo, believes that it will be another success. To download Infinite Sky from your iOS device, drop over here and grab it.