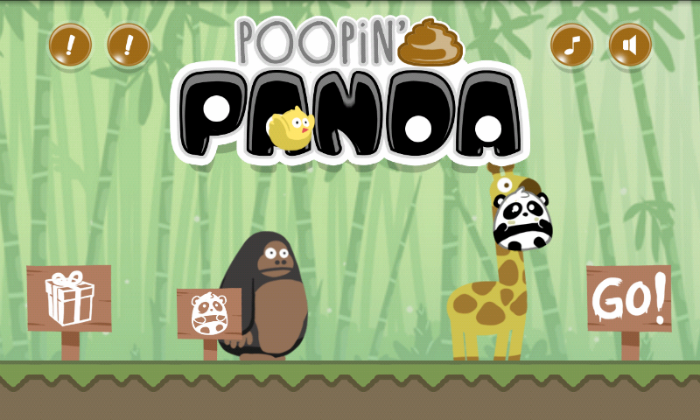 Indonesian-made game Fun Toilet Games: Panda Adventure was released last Friday by Touchten. Do you know when is the best time to play this game? It's when you are in the middle of your toilet business.
The game starts with a super cute panda who gets a stomachache and needs to find the nearest restroom as fast as it can.
Panda needs to poop
The gameplay is very simple. All you have to do is tap your screen on the left or right side and the panda will hop to the assigned directions. There are 90 levels divided into three different worlds (bamboo forest, sunset village, and la luna). To complete each level, the panda has to collect tissue paper. But be careful of the scary spiders because Panda hates them so much – and also don't fall off the platform.
Even though the game sounds easy, it isn't easy at all when you reach level 20 (at least, this is what happened to me 1). Since the panda keeps on hopping all the time, you must pay attention to your timing and keep on moving left and right to avoid the spiders. Note that you have to be patient when playing since it's hard to pass the level in one try.
I would say that Touchten always manages to create good-looking graphics for its games. I cannot take my eyes off the cute panda – and the music is catchy too. Furthermore, in a forum, Anton Soeharyo, CEO of Touchten, said that this will be a part of Touchten's toilet games series. If only Rovio would be so honest about where you play Angry Birds!
Fun Toilet Games: Panda Adventure can be downloaded for free here (iOS) and is coming soon to Android.
---
Note: not while I was on the toilet.