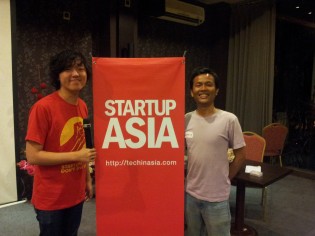 We announced our first road trip almost three weeks ago. It was an exhausting trip, but totally worth every drop of sweat and any money spent. We had more than 500 registered participants, with turnouts averaging 75 percent, more than expected.
The first half of the trip was smooth, and we held networking nights at Jakarta, Depok, and Bandung. Jakarta has many familiar faces as most startups or business people who regularly attended networking events were here. Depok had more students than the other two cities as University of Indonesia is located there. Bandung, on the other hand, had far more developers and designers turn up for the networking night.
The second week brought us to Jogjakarta, Surabaya, and Malang. Places that usually receive little to no attention outside Indonesia despite having decent startups born out of the cities. Jogjakarta is famous for its game developers, with more than a few game studios and Gameloft stationed there too. Surabaya has the most attendance from all the cities we visited, and if you do visit the city you can feel that it's like Jakarta but cheaper. It has many local startups like WGChat, DheZign, and more. Finally, Malang has been much talked about lately with its low software production cost without undermining the quality.
This is certainly not going to be our only trip, and we promise to hold more in the future, bringing more value and exposure to the cities. To that end, we plan to soon cover some of the interesting startups we met on the road, so stay tuned!
To close this with a shameless plug, our hackathon at Startup Asia Bandung 2012 will be held on October 13th and 14th, which is three weeks away. We have many interesting challenges and prizes to be won. See you soon!