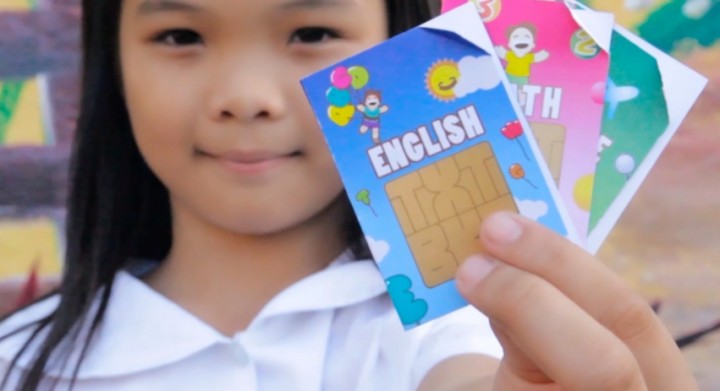 Smartphone adoption in Asia is increasing, but feature phones still dominate some areas. For example, 89 percent of the Metro Manila population are still using feature phones. Advertising agency DM9JaymeSyfu (DM9) saw that feature phones can help the education sector in the country, so it spearheaded the idea of condensing textbooks into SIM cards and executed it with the help of telco Smart Communications. The result is a campaign called Smart Txtbks.
The idea of Smart Txtbks was proposed by DM9 to Smart in late 2012. In the following six months, Smart was able to collaborate with book publishers to load materials into the SMS inboxes of SIM cards. And it was then repackaged as Smart Txtbks.
These were distributed to several public schools. The telco reports that for those schools it provided with Smart Txtbks, school attendance went up to 95 percent, and average test performance hit 90 percent.
Smart's head of public affairs, Ramon Isberto, says Smart Txtbks show how mobile technology — even low-end feature phones — can help improve people's lives.
Smart Txtbks is relevant in a country where the majority of people still use feature phones, and where many families cannot afford e-book readers and tablets.
Merlee Jayme, partner and chief creative officer at DM9JaymeSyfu, says the next step is to present this to the Department of Education to make this available to more schools nationwide. She adds that part of the plan is to come up with a donate-your-old-phone campaign to provide more cellphones to public school students.
This campaign also gave the Philippines its first-ever Grand Prix at the Cannes Lions International Festival of Creativity, where it went up against more than 35,000 creative projects from 92 countries.
(Editing by: Steven Millward and Anh-Minh Do)