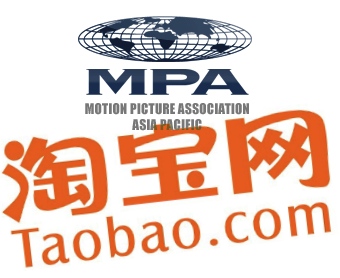 Back in December of last year, we reported that China's top online storefront, Taobao.com, was still blacklisted on an official US directory of piracy-tainted sites. But today the company behind Taobao, Alibaba Group, has done something about it, and has signed a memorandum of understanding (MOU) with the Motion Picture Association (MPA), a group affiliated with the Motion Picture Association of America (MPAA), to try stamp out movie piracy in the popular shopping service.
Clearly designed to stem the selling of fake DVDs on Taobao – a C2C site made up of tens of thousands of amateur virtual shopkeepers – the MOU will involve, says the e-commerce firm, "The adoption of more transparent criteria to address recalcitrant sellers of goods copyright owners have identified as infringing."
So there won't be any dramatic crushing of a mountain of fake DVDs by several bulldozers (which is fun to see), but there will be tougher monitoring of Taobao shopkeepers. The MPA represents studios such as Paramount, Sony Pictures, Universal, Walt Disney, Warner Bros – pretty much the lot.
This morning's announcement explains:
Taobao.com also agreed to work with MPA to efficiently and effectively identify and remove listings of MPA's member company products that they have identified as counterfeit or otherwise infringing, and to jointly work with law enforcement to pursue serial offenders.
That'll likely extend to fake merchandise and general misuse of copyrighted names, as well as actual DVDs.
Mike Ellis, president of MPA Asia Pacific, added:
In the past year, both MPA and Taobao.com have been engaged in discussions to address the availability of infringing content on Taobao's online marketplace. This MOU is a very significant step in promoting the legitimate sale and distribution of audio-visual content on the Internet. We are very confident of seeing positive and immediate results arising from this initiative.
Now, MPA guy, can we have a discussion about making genuine DVDs a sane price so that piracy is not such an attractive solution for people? No? Hmmmkay.