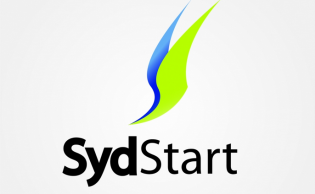 A thousand entrepreneurs, wannapreneurs, programmers, students, and corporate executives recently gathered together for the SydStart conference, an annual event in its fourth year showcasing Australian startups.
The conference provided talks from the bigger names in the industry including Matt Barrie (from Freelancer), Mitch Harper and Eddie Machaalani (Bigcommerce), Alec Lynch (Design Crowd), Mick Liubinskas (Pollenizer), and US investor Bill Tai (CRV).
It was a fantastic event, giving access to more experienced founders that have done it before – raising money, building businesses, and exiting. There were some excellent fireside discussions and people from the audience were able to ask questions.
One of the highlights was the chat between Pete Cooper (Sydstart), Mike Cannon-Brookes (Atlassian), and Dominic O'Hanlon (ex-MYOB). They collectively stressed the importance of focus, that an organization had to clearly recognize its one strength and be world class at it.
Some of the founders that spoke have successfully raised large rounds of venture capital such as Bigcommerce (US$35 million) and Atlassian (US$60 million). However, the founders implored that the best place to raise money was from customers. It was a theme that resonated throughout the conference, that the mentality of Australian startups to "bootstrap" (i.e. self-fund their businesses) was a strength. In order to bootstrap, it meant that Australian startups were forced to adopt a mentality to find customers and to think global from day one.
Niki Scevak (Startmate) dared the crowd to "dream bigger." Startups cannot offer the same compensation to prospective employees as a larger corporate company. However, their competitive advantage is that they can have a larger vision to change the world and this made it easier to attract and keep staff.
Later in the afternoon, emerging startups took to the stage to pitch. There were a mixture of live pitches and pre-prepared video pitches. The winner was Process Go, which enables companies to compare their business process outsourcing [1]. The runner-up was Watt Cost, a cloud energy monitoring system; followed by Evolvex, a design-your-own-furniture IKEA alternative; and StartSomeGood, a sort of Kickstarter for social good [2].
Overall, the quality of the speakers was outstanding, and it was offered at an extremely affordable price to entrepreneurs at $34 AUD (US$36). The conference showed that Australia is gaining a reputation as a country with great startups and entrepreneurial talent. SydStart has energized the Australian startup system which I think will only continue to flourish.
---
Editor's note: Matthew Ho, the author of this post, also pitched his own startup, Native Tongue, at Sydstart. He modestly didn't mention it in his post, but we recommend you go check it out anyway.  ↩

The original version of this article erroneously stated that StartSomeGood was the first runner up.  ↩