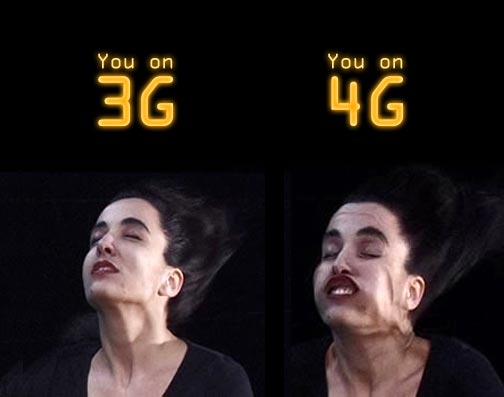 GSMA predicts that by the end of 2017, there will be close to 500 live LTE networks across 128 countries worldwide. Right now, territories in Asia such as Japan, South Korea, and Hong Kong are among the places with the fastest 4G speed in the world.
While South Korea is talking about 5G, Huawei is prepping for 5G devices, and China Mobile just flipped the switched to the country's first 4G network, some countries still only have 2G available.
That's certainly true of Southeast Asia, a region consisting of 11 countries with a combined population of 610 million. Here's a quick rundown of the state of 4G in each country, alphabetically.
Brunei
The country with a total population of less than half a million does have 4G available in the country. The service is being offered by one of the two leading telcos, DST. There's no word yet on when the other competitor B-Mobile will offer 4G to its subscribers.
Since 4G is available in Brunei for about a month only, there's no data available on how many people have ported from 3G to 4G yet, but it's known that 4G has been long anticipated and welcomed in the country.
Available since: 11 November 2013
Cambodia
Telcos Emaxx and Xinwei Technologies received their licenses from Cambodia's Ministry of Posts and Telecommunications (MPTC) back in August 2011. Purewave, a company that Emaxx selected to work on the 4G infrastructure has claimed that there would be a total of 25 cities with 4G by the end of 2012. However, there's no confirmation on that number yet. But according to Emaxx's page, it does offer 4G service.
Available since: N/A
East Timor
No data available.
Indonesia
Two Indonesian telcos Telkomsel and XL Axiata have made a successful trial run of its 4G connection during APEC Summit in October in Bali. The trial was held in specific APEC Summit-related places like Ngurah Rai airport, Bali Nusa Dua Convention Center, Bali International Convention Center, Hotel Sofitel, some toll roads in Bali, and other surrounding areas.
For people in Jakarta, Bogor, Depok, Tangerang, and Bekasi areas, there is an alternative to getting 4G connection. It comes in the form of a device called Bolt. Built by Internux, an internet service provider (ISP), Bolt works similar to a wifi hotspot/power bank. It's a portable 4G device that allows users to make the phones connect to the 4G service.
Indosat also received an approval from Indonesia's minister of communications and information technology to introduce a 4G network to its subscribers back in September of last year. The company is working on the infrastructure right now, so it's safe to assume that 4G will be widely available in the country soon.
Available since: 15 November 2013
Laos
Back in November of last year, there's a report that LTE is available in Laos's capital city Vientien via Beeline and Laotel. However, it appears to be just a trial. Basically, it was introduced for use at the 9th Asia-Europe Meeting Summit which was held in Vientiane on Nov 5 and 6, 2012 and was discontinued after that. As of December 2013, there is still no 4G in Laos yet.
Available since: N/A
Malaysia
Malaysia even has in-car 4G internet provided by Yes and Proton. So it would be absurd for the country not to have 4G for mobile phones. So yes, the country does have 4G services provided by Celcom, Digi and Maxis. Telekom Malaysia Bhd is also looking to have 4G available for its customers starting in February of next year.
Available since: 1 January 2013
Myanmar
Myanmar has awarded telecom licenses to two foreign companies, Telenor and Ooredoo in June this year to build the next generation mobile network. But that's only 3G, which means 4G is still a long shot for the country. However, even without 4G, IDC expects that Myanmar's mobile market will grow from nothing to six million smartphones by 2017.
Philippines
There are two major telcos in the Philippines – Smart and Globe. Smart first rolled out its 4G LTE service in August 2012, and Globe followed in October of the same year. In 2013, the telcos focus on continuously growing the LTE locations in the Philippines. Both Smart and Globe also recently launched pre-paid LTE SIM card to attack another market group.
The competition in the country is quite fierce. Smart is testing its LTE Advanced right now, while Globe launched LTE data roaming in partnership with SK telecom in Korea earlier this year.
Available since: 21 August 2012
Singapore
Singapore is the first country in Southeast Asia to have a nationwide 4G LTE service. The service was first brought to the country by SingTel. M1 Limited is the first one that reached nationwide coverage. Right now, the three main operators Starhub, M1, and Singtel all offer 4G service to its subscribers. Starhub was the last to provide nationwide coverage.
Available since: 5 June 2012
Thailand
This one is quite interesting. Thailand's NBTC granted 3G licenses to three bidders, Dtac, AIS, and TrueMove last year. The NBTC hasn't yet announced the date of the auction for the 1800 Mhz spectrum to be used for 4G LTE yet. However, earlier this year, TrueMove has started providing 4G service on the 2100 Mhz spectrum, which got the company criticized for providing the 4G LTE through the same spectrum it uses for 3G, which is not a standard. Normally 4G is provided through lower spectrums such as 850 Mhz. Nevertheless, Thailand does have 4G in Bangkok, provided by TrueMove.
For the other two telcos, Dtac's 4G proposal to the NBTC was recently rejected, while AIS is testing its 4G service.
Available since: 8 May 2013
Vietnam
Vietnam doesn't have 4G service yet and the country might have to wait until 2015 for the government to grant the license. Similar to Thailand, the selection of bandwidth and spectrum is still being debated in the country.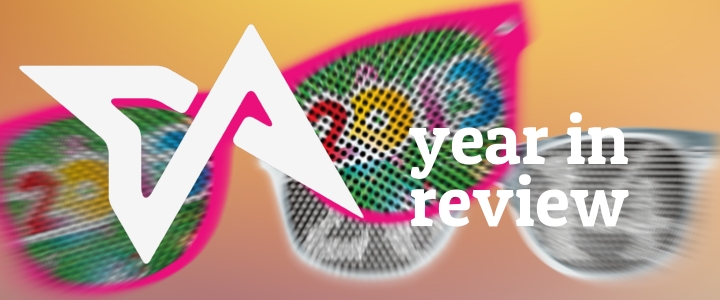 (Image credit: cellularsalesblog)
(Editing by Terence Lee)