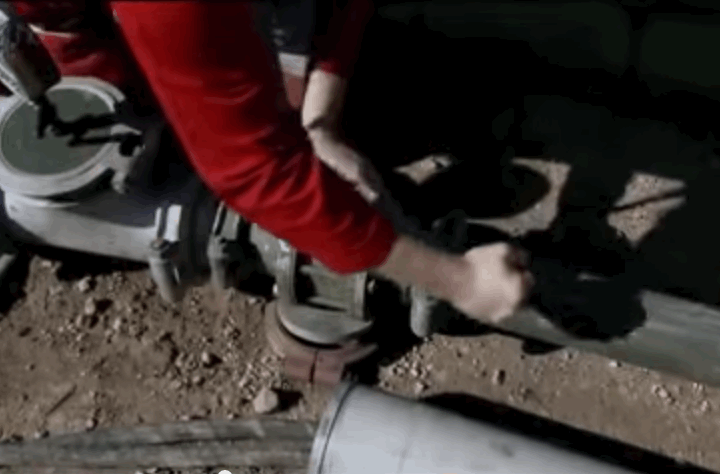 These days, you can buy literally everything and anything online. From praying mantis eggs to a flamethrower on Amazon, there seems to be no limit to what your hard-earned dollars can get you. It's a perfect ecommerce world out there – or is it?
Xin-Lung Tai, CEO of Melbourne-based ecommerce platform ShopandBox, doesn't think so. Having spent a large part of his life traveling to and from countries such as the United Kingdom, Malaysia, Australia, and Singapore, he has identified two major problems with ecommerce today: price discrimination and item availability.
Price discrimination occurs when retailers around the world price identical items differently – often, quite a significant amount. Some items are also not available in certain countries.
He's right on both counts. Contrary to popular belief, while Amazon seems to sell everything and anything, not all of it is readily available for purchase outside of the US. For example, Kindle products, such as the tablet and books, cannot be easily purchased in Singapore. Buyers are forced to go through a lengthy process of registering a US postal address, topping up a gift card, and then finally using a VPN to download their desired books.
This is but one case. Tai offers the example of the LG G Smart Watch which was not released in Malaysia, but can be bought in other countries such as Japan and Singapore.
The price difference across country borders can be astonishing, too. "A Coach bag, for example, would have cost S$1,295 in Singapore, as compared to US$648 in the US," Tai says, citing an example of a transaction in progress on ShopandBox. US$648 translates to S$802, which is still a significant amount of saving made.
Buy anything, anywhere, cheaper
ShopandBox is his solution to these problems. In a nutshell, the team's mission is to enable shoppers to be able to buy items that are either unavailable in their country, or are far more expensive even if they are available.
They can do this with the help of personal shoppers called Boxers, who are locals in the countries that they are looking to buy items from. These Boxers are what differentiate ShopandBox from the run-of-the-mill blogshop and forum mass orders, says Tai:
ShopandBox is different from anything else there is out there as you always deal with a real person who acts as your personal shopper from start to finish. You tell them what you want, where it is from, and they do all the purchasing, consolidating, packaging and shipping of items right to your door step – peer-to-peer shopping, in other words […] Simply put, ShopandBox puts the power into the hands of the consumer.
In addition, he also emphasizes that all communication between buyer and Boxer is transparent – everything happens on the message board, which can be found at the bottom of the order page. This helps safeguard both parties' interests.
"All communications, price points, and finer details are centralised on our order page," Tai adds. "It's a personalized experience, and most importantly, you're not at the mercy of the price and item selection of the person organising the order."
Shoppers can buy anything they want from any physical or online store across nine countries at the moment: USA, UK, France, Australia, Japan, Hong Kong, Korea, Singapore and Malaysia. Over 2,000 shoppers have made around 800 or so orders so far, spending an average of US$350 per order, according to Tai.
"Traction has been very healthy, especially given the minimal amount of paid marketing we've spent on over the past six months – we've been very careful to slowly build up both our tech and operational capabilities whilst focusing on targeted markets in Singapore, Australia and Malaysia," he explains. "Despite this, we've still received great interest from shoppers literally all around the world."
The bulk of orders made come from Singapore (40 percent), with Australia (35 percent) and Malaysia (20 percent) following closely behind.
On the shoulders of Boxers
The ShopandBox platform provides a risk-free way for those who want to try running their own micro-business. "Many Boxers wanted to start an eBay business of sorts, but got scared away by the risk involved with purchasing and holding inventory," he says.
Accordingly, Boxers seem to do most of the heavy lifting in this arrangement. What incentivizes them to get things done? The answer: money. Each of them gets half of the ShopandBox service fee for every shipment made. Depending on the value of the items ordered, the fee can be fairly substantial, as can be seen in the chart below:
A whole lot of the work actually rests on the shoulders of this group of people. To test whether they could truly deliver on ShopandBox's two core propositions – that is, to find items that are far cheaper or can only be found locally – I ordered three items from Japan: an "adorable" giant isopod plush doll which is highly popular in Japan but can't be found in Singapore; a briefcase cum luggage bag from a local brand named Sanwa; and a few packets of green tea Japanese KitKats which is about twice as expensive in Singapore using US$100 credits (Disclosure: the company gave me US$100 in credits, and I topped up US$50 from my own pockets).
It seems that Boxers do more than what your average personal shopper would – they also act as a "concierge" of sorts. My Boxer, named Jason, made contact with me within ten minutes of my order placement, and held my hand through the entire process:
Jason made multiple trips to the store to help find my items, and gave me recommendations to make my dollars go the distance. He even refrigerated my KitKats prior to sending them off – world-class customer service, indeed. The items reached my doorstep nine days later in mint, packaged condition:
Because Boxers hold so much responsibility in their hands, they have to be deemed trustworthy not only by customers, but by the ShopandBox team as well. "Most of them are stay at home parents, college students or retired folk who have time on their hands," Tai explains. Often, they're recommended by the original core group of shoppers.
He adds again that transparency is of utmost importance in securing the trust of customers, and in view of this the team has implemented a feedback system that ensures that "no funny business goes on":
As such, not everyone can be a Boxer. In fact, Tai says that the team has to constantly and carefully balance between getting the right number of Boxers to match the demand from shoppers.
Impressively, the operations have been completely bootstrapped since the peer-to-peer shopping startup was founded out of Melbourne and Singapore in November 2013. Now, however, the team is looking to scale quickly, and are hence looking to raise funds between US$600,000 to US$1.2 million:
As an early stage low-margin, high-volume startup, we're seeking to partner with the right people who have both the risk appetite and ecommerce area expertise – those who are not afraid to try something different.
Tai reveals that they have spoken to several interested parties in both Singapore and Malaysia, and are currently in advanced negotiations with an incubator that recently listed in the ASX, as well as an investment bank VC in Malaysia with a significant Japanese household name partner.
(Image credit: Flickr user piratexlovexrum)