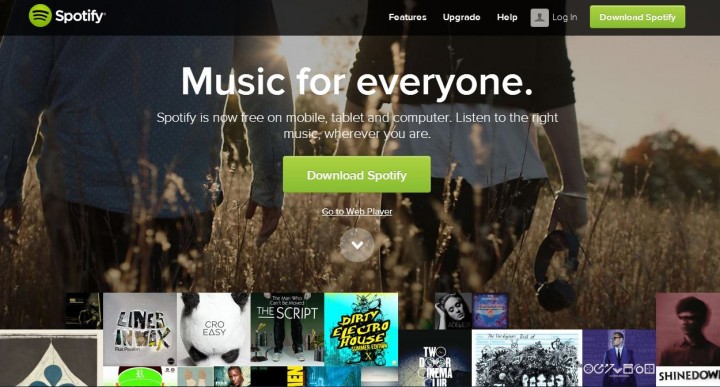 Today, music streaming service Spotify is now officially available in the Philippines. This comes a couple of weeks after Tech in Asia spotted Spotify's quiet 'soft' launch in partnership with Coca-Cola.
When Spotify soft launched in the Philippines, interested users could only get a sign-up code by sending an email to the Coca-Cola team. That is changing today, because now anyone in the Philippines can now download and create an account on Spotify.
The music streaming service has secured a partnership with Globe, a local telco, to provide its subscribers access to Spotify through Globe's GoSURF data plans. Php 10 (US$0.22) worth of data plan gives subscribers 10MB of data plus Spotify for 24 hours; Php 299 (US$7) provides 700MB data plus Spotify Premium for 30 days; and Php 999 (US$22) provides 5GB of data plus Spotify Premium. Integrating Spotify access to the telco's data plans will be available on April 13.
(See: Philippine telco launches iOS app for fledgling music streaming service)
Spotify users can opt to pay a monthly fee of Php 129 (US$3) to get rid of the ads and listen to the songs while offline.
According to Spotify's announcement, over 30 million songs are available on Spotify in the Philippines, a mix of both international and local tracks. It has also created a number of playlists tailor-made to the Philippines – these are the most popular songs by local artists that users can subscribe to.