Filipinos love to listen to both local and international music. But as technology evolves, streaming services have become a popular way to hunt for good tunes. In the Philippines, a number of companies are already tapping into this. To help you decide which streaming services to get started on, here's a handy list of what's available.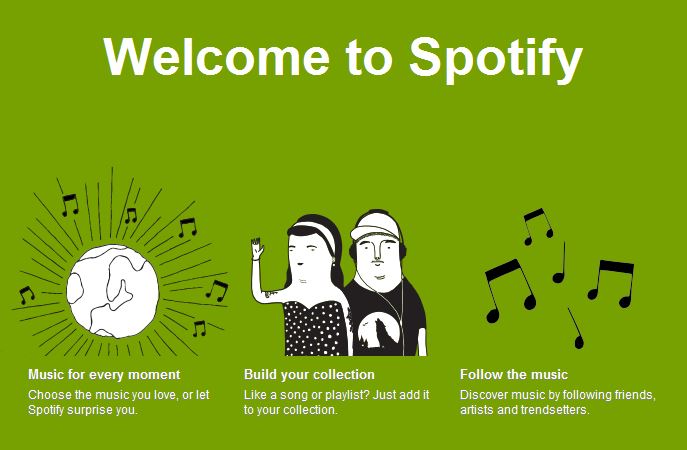 Spotify has only just launched in the Philippines via a partnership with Coca-Cola. While the service is not available to all for now, according to Vulcanpost, Filipinos can already get a sign-up code by sending an email to social_cokeph[at]coca-cola.com with the email subject Coca Cola Spotify.
The streaming service is available for free, but of course, that is in exchange for display ads which pop up once in a while. Another option is to pay a monthly fee of Php 129 (US$3) in order to get rid of the ads and listen to the songs while offline.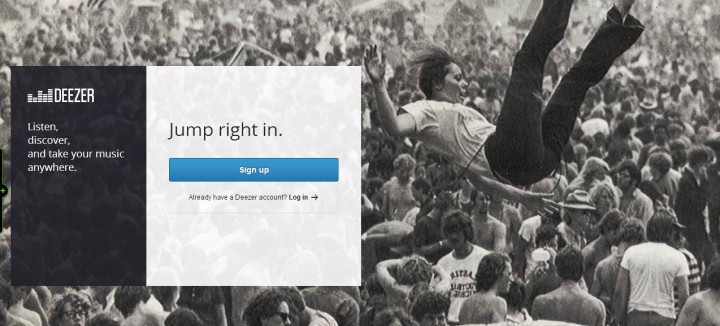 Deezer rolled-out its service in the Philippines, together with other Asian countries, in January 2013 following its US$130 million round of funding. The arrival brought its catalogue of over 20 million songs to the Philippines.
The service offers unlimited free streaming access for one month, after which users will be limited to two hours per month. Like Spotify, this free plan will include advertisements in between songs. For users willing to pay for the service, it offers unlimited web access at Php 120 (US$3) per month, and an unlimited web and mobile access at Php 250 (US$5) per month. The mobile access will also give users the option to play the music offline on their devices. The two subscription plans also come with a free no-commitment 15-day trial. Deezer is available for free both on iOS and Android

Launched in October, Spinnr is a music streaming service offered by Philippine telco Smart Communications. It has more than three million songs from publishers like Universal Music Group and Sony Music Entertainment.
Its subscription plans range from around Php 7 (US$0.15) to Php 49 (US$1.08), depending on the length of subscription. Non-subscribers can also download individual songs for between Php 10 (US$0.22) to Php 15 (US$0.33), while subscribers will get discounts between 10 to 50 percent. Payments can be made through prepaid credit or postpaid carrier billing.
Apart from the web, Spinnr is also available on iOS and Android but only those with Smart, Sun Cellular or Talk N' Text SIM cards can register for the service.
(See also: Philippine telco launches iOS app for fledgling music streaming service)

Amplify, launched in June, offers users unlimited streaming and free downloads of songs. The founders are providing free content because they believed such a model can help curb piracy in the country. In exchange for the free service, users who want to download songs will first need to watch a 15- to 30- second video ad.
Currently, Amplify only has 1,000 tracks from around 200 artists. Since launched, it has gained approximately 6,000 registered users. For now, the platform focuses on sharing songs of indie artists in the Philippines as a way to support up-and-coming musicians in the country. No mobile app has been released by Amplify to date.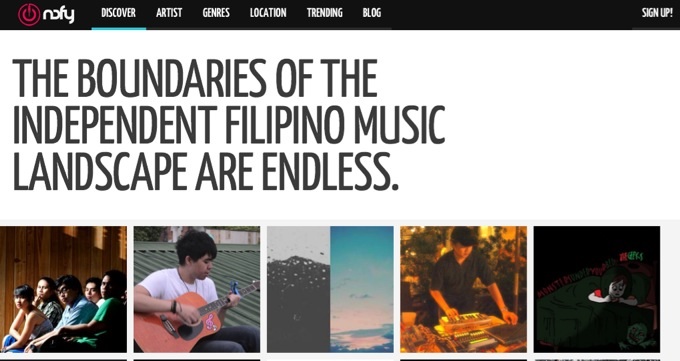 Much like Amplify, Ndfy is a music streaming service focusing on indie music in the Philippines. It currently has more than 260 artists and over 260 songs on its platform, on top of providing music streaming for free. To generate revenue, it is set to roll-out a paid service by June. The web-only service has on average 10,000 unique monthly users.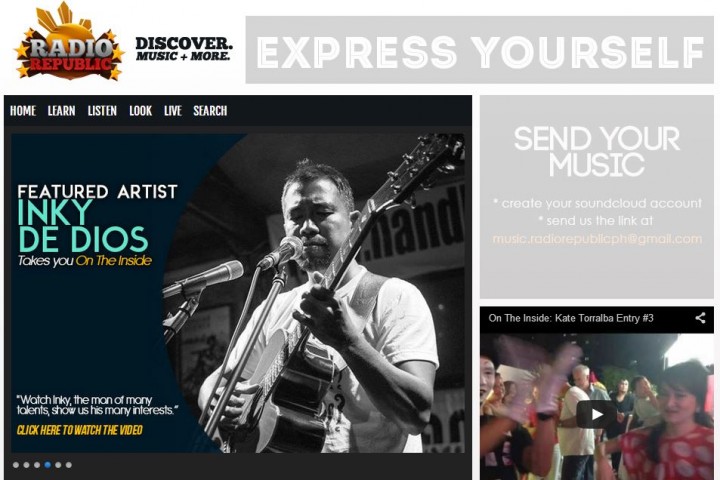 Radio Republic launched in 2012 and focuses on streaming songs from Filipino artists through their SoundCloud recordings. Since June, it was reported to have released at least one song on its platform daily. The service is free and is available via the web. Apart from those, it also offers video streams of live concerts by different artists.