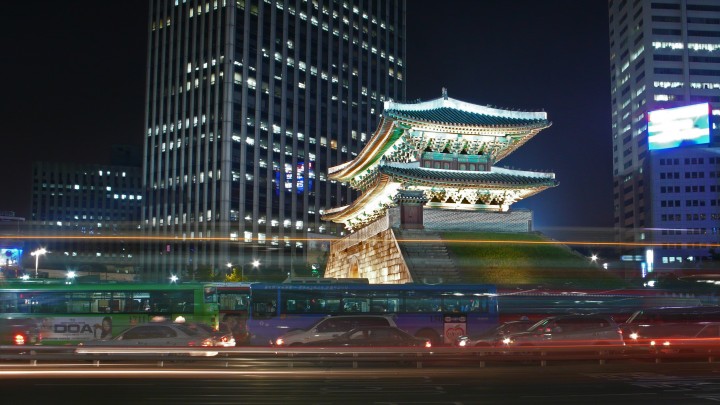 While Uber has hit its toughest regulatory road block yet in Seoul, last-mile delivery service Naldo pushes forward with its plan to upend South Korea's logistics industry.
The company last week received an undisclosed series A round from Softbank Ventures Korea and Qualcomm Ventures. Tech in Asia soon after caught up with founder Ludolf Ebner to get the lowdown on his startup.
"We are logisitcs. We are not transportation," Ebner says, explaining why he doesn't see Uber's banishment as a threat to his own business. "Our industry is not as regulated. It's not about the safety of the passenger."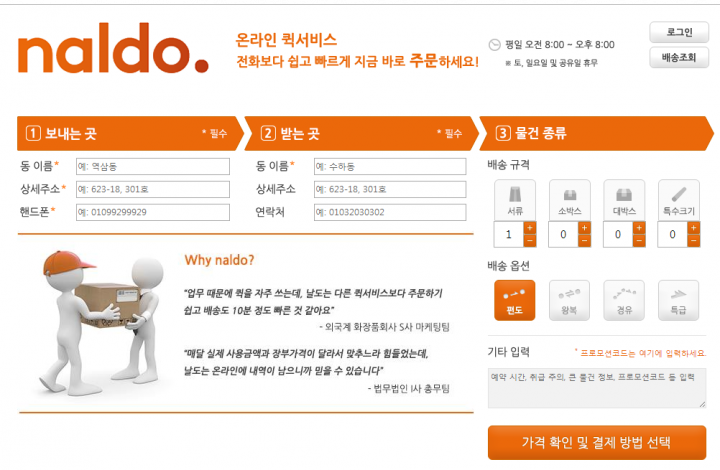 Naldo is similar to other last-mile logistics startups sprouting up around the globe, including Gogovan and Easyvan in Hong Kong, with a few key differences. Rather than vans, though, most of Naldo's drivers use two-wheeled transportation, which encounter far fewer issues with traffic. Hong Kong's population density might be higher than in Seoul, says Ebner, but the total population is much higher.
Another major difference is how Ebner recruits drivers. Like Gogovan, Naldo bypasses the existing dispatch centers as a sort of aggregator of delivery jobs. Naldo "directly owns the customer relationship" through its peer-to-peer app, he says.
See: 'Uber for logistics' is already happening in Asia, and Uber is getting left behind.
That puts Naldo toe-to-toe with the existing logistics industry. "The existing competitors, we're probably gonna clean up," Ebner says. As a result, Naldo's drivers don't have a middleman above them who hands down delivery requests. Requests go directly from customer to driver through the smartphone app.
"In Korea, the benefit we have is that the motorcycle drivers all already have smartphones," says Ebner. "In Korea, everybody has a smartphone."
Naldo promises delivery within 90 minutes, as opposed to Gogovan's relatively flexible same-day delivery. All deliveries can be tracked via SMS message. "In Korea, you have an extremely impatient customer," Ebner says. "In Hong Kong, people are a little bit more patient."
Naldo hasn't done much marketing, but Ebner says the startup is seeing double digit revenue growth and receives "tens of thousands" of orders every month, mostly from corporate customers. In a country as internet-savvy as Korea, even delivery drivers have their own online communities where many have learned about Naldo from current employees. It's not a completely open marketplace, however. Drivers still need to undergo background checks.
When asked why no one else is doing this, Ebner explains that logistics doesn't look like an attractive business. He previously worked in the food delivery industry, where the vehicles that deliver food always have logos plastered on the side. Last-mile logistics doesn't have that, and Ebner explains it's "an extremely fragmented market."
He says Naldo plans to expand to other cities in Korea within this year and is looking toward other countries in the long term. He hopes to make Naldo into a billion-dollar business.
"[Uber] always say their valuation is so high because it's not just cars, it's a logistics network," Ebner says, and that's the framework for what he wants to build.
(Hat-tip to BeSUCCESS; top image via Flickr user tylerdurden1)