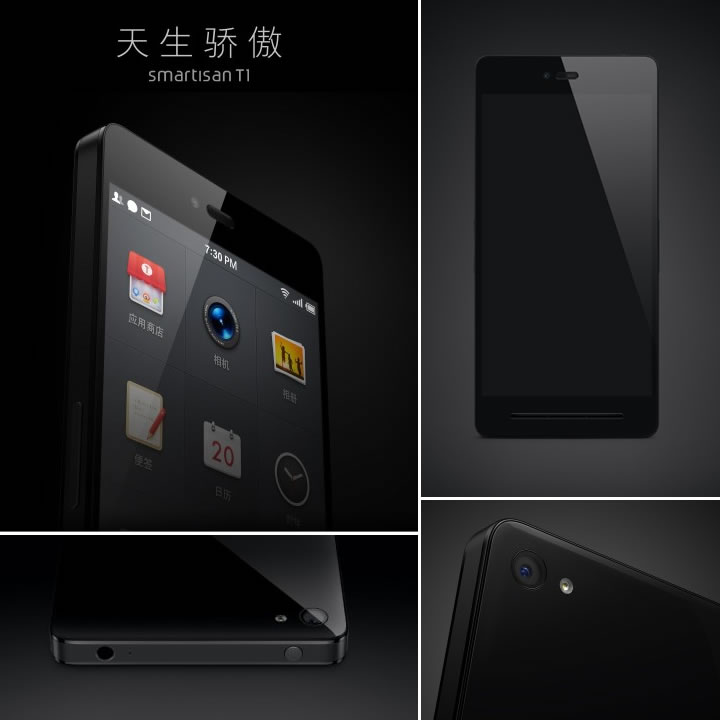 The much-hyped inaugural phone from Chinese Android ROM maker-turned-smartphone manufacturer Smartisan went on sale today, but many fans were let down by the fact that only 1,000 units were available.
Despite the massive groundswell of enthusiasm following founder Luo Yonghao's unveiling of the Smartisan T1, the company announced just a few days prior to launch that it just wasn't able to make very many, according to Techweb. The company reported even by the time production hits a peak one week from now, only 45,000 per month will go on sale. That means it will take upwards of four months to fulfill the orders of Smartisan's 200,000 customers who have already reserved a T1.
That could spell trouble for Smartisan, as many buyers simply won't be willing to wait around. Luo apologized and asked for customers' patience. Meanwhile, the OnePlus One is mounting a commendable attack, and more trendy models are on the way in the coming months, including Xiaomi's next flagship phone and the iPhone 6. Three months from now, the T1 will be a quarter of the way through its product cycle, further diminishing its appeal.
In short, Smartisan blames its predicament on Foxconn, where the phones are made. The company's Weibo says Foxconn is unable to meet Smartisan's high quality demands. The case may also be that Smartisan severely understimated the phone's popularity from the get go, or, as a new company, it lacks enough cash flow to open up more production lines.
Furthermore, the 32GB and 16GB models will not be released at the same time, adding more confusion to the situation.
See: The one-man show that carried Smartisan to stardom in China
Luo and Smartisan's fan base might be cult-like at its core, but can the company survive such a harsh opening summer? It had best hope the T1 scores a lot of good reviews.
(Source: Techweb)