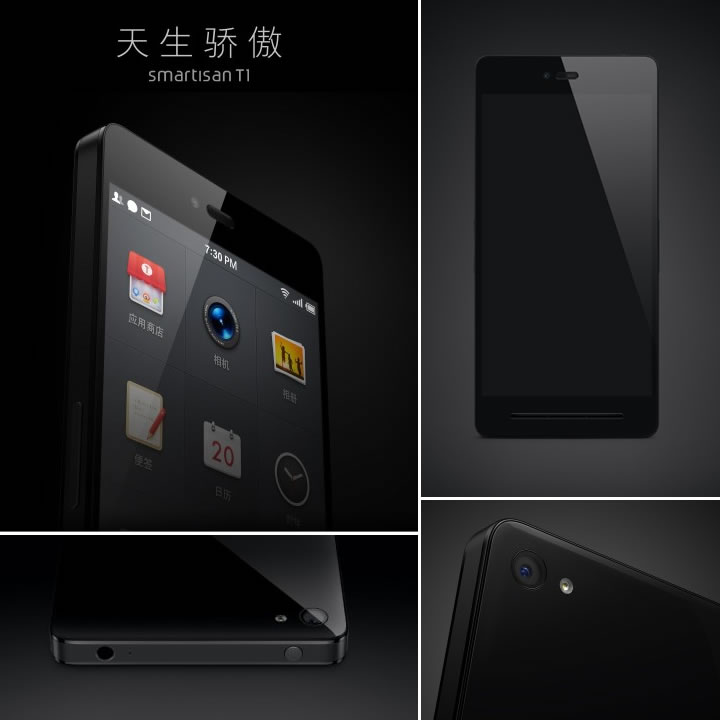 Smartisan, the niche Chinese Android ROM maker with grand plans to emulate Xiaomi, held its biggest product launch ever in Beijing this evening. The company announced its first-ever, highly-anticipated smartphone, the Smartisan T1.
Smartisan founder Luo Yonghao announced a smartphone was on the way last month, when the company secured a US$29 million funding round from undisclosed investors. Tonight, that phone was unveiled. Here's the specs:
Qualcomm Snapdragon 801 quad-core processor
5-inch 1080p JDI Pixel Eyes display
Sony Exmor 13MP back camera
Texas Instruments IC audio chip with Milbeaut Mobile
Corning Gorilla Glass
2GB RAM
Smartisan OS
The phone was designed by San Francisco-based Ammunition Design Group. One of the T1's most notable features are the three physical bottom buttons, as most manufacturers these days opt for virtual buttons.
Smartisan didn't mention whether the T1 will support 4G connectivity or not, and separate versions might be released to satisfy Chinese customers on local carriers' different 4G standards. (Update: A 4G LTE model will be available later in the year for RMB 3,500 (US$561) and RMB 3,650 (US$585.)
The T1 will be priced at RMB 3,000 (US$485) for the 16GB version and RMB 3,150 (US$500) for the 32GB version.
We'll update this article if we get more details on the T1. In the meantime, check out the weird promo video below:
See: OnePlus One is a Xiaomi killer, set to launch in 16 countries next month