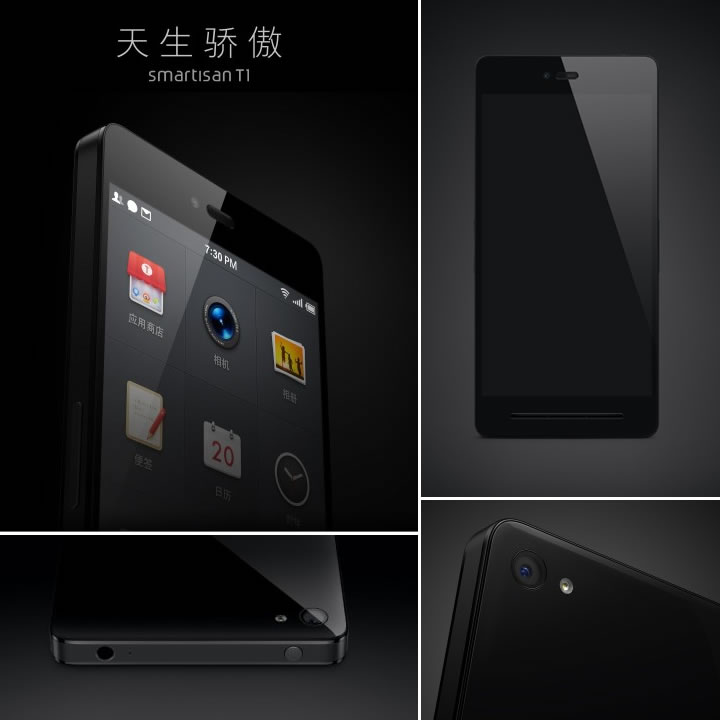 "Right before the launch I couldn't feel my limbs, my fingertips shivering. […] And I was nothing short of nervous and clumsy. I had to have my colleagues hold the laptop for me and went over the PowerPoint another two or three times. As I stepped onto the stage, my knees were so weak I could barely walk. However, after a few minutes, it didn't feel so bad," recounted the founder of Smartisan Luo Yonghao to Chinese magazine YiDu several weeks after his company unveiled its first smartphone on May 20.
He was right. If he had failed on launch day, it would "squander away RMB 1.8 billion (US$288 million) from investors." It was difficult for the seasoned speaker to handle stage fright in front of over 5,000 of his fans, each paying over RMB 400 (about $70) to see him.
Luo currently has over 7.5 million Weibo followers, but his path to fame started long before he stepped on stage.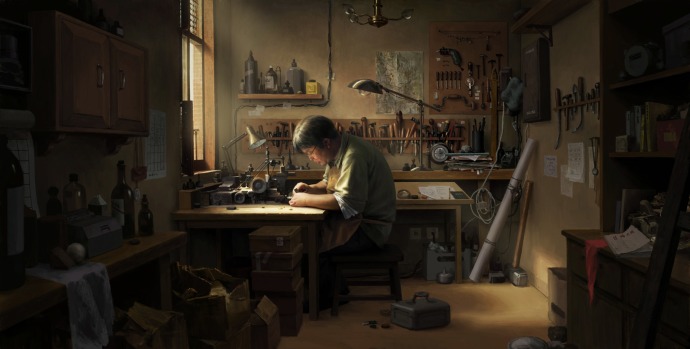 Fortunately, the release of Smartisan T1 was far from a failure, judging from the media response it generated in mainland China. It was the most-watched live tech event ever in the country. Was it as success? Luo Zhenyu, former producer at CCTV (China's state-run TV network) and host of an online talk show, said, "It depends on how you define success. If you define it as Steve Jobs-style achievement, it's still unclear. But if you simply define success as a profitable and influential company, he has already succeeded." Zhenyu added, "The biggest value of Luo Yonghao lies in that, even if the Smartsan T1 fails, Luo himself would not lose because he possesses a special knack of depicting an image of a hero suffering from a temporary roadblock."
See: Gong Haiyan: plain jane factory worker to founder of China's biggest dating site
To a tech savvy Chinese person, the release of Smartisan T1 wasn't really about another Android smartphone. Nobody pays to go to the product launches of Xiaomi or Meizu devices. Nor was it about Smartisan itself rising as a potential competitor to Samsung and Apple in China. It was about this 42-year-old man from humble origins in Northeast China, a man who flunked out of high school, traded porn tapes, and went as far as admitting having paid for sex once on his own blog. He once publicly beat a refrigerator with a hammer in front of the manufacturer's headquarters in protest of their dismal customer support. His followers cannot help but wonder, what is he up to and can he "succeed" as he is?
So far, so good. Before Smartisan, Luo struck his first seam of gold teaching for New Oriental after learning English for three months. His lessons, secretly taped by students, spread like a virus all over China thanks to his dry sense of humor. After a fallout with New Oriental, he founded his own blogging platform, Niubo, competing with Sina's blog services for two years. With the fame and network garnered by working on Niubo (new defunct), he started an English school in 2008 and began making a profit in three years.
Then came Smartisan, an Android skin that was inexplicably raking in money from investors despite no clear method to monetize. That led to his newest endeavor, a smartphone that features a 5-inch 1080p display, Corning Gorilla glass on both the front and back, 2.5GHz quad-core Snapdragon 801 CPU, 2GB RAM, 16/32GB of internal storage, and a fixed 2,570mAh battery. For the first time, Smartisan reached beyond its niche following and piqued the interest of mass consumers in China. Luo claimed on the stage that his company chose one of the best spec options in the world. But many of the people willing to shell out RMB 4000 (US$642) for his phone were his old fans, spellbound by the way Luo relates to them and hear their needs like no other phone manufacturer.
If there were anything in common between Luo and his idol Steve Jobs, it would be their cunning in deciphering consumers' wants and needs, ignoring the opinions of experienced designers and engineers. In return, his fans placed total confidence and trust in him, appreciating him as a crusader for his motto: "to do business cleanly and to work happily."
Before Luo, few entrepreneurs in mainland China have made such a big impact with such a controversial persona. Regardless of Smartisan T1's market prospects after it scales up production in July, Luo will keep his market appeal in China. And his fans will be watching to see what he does next.