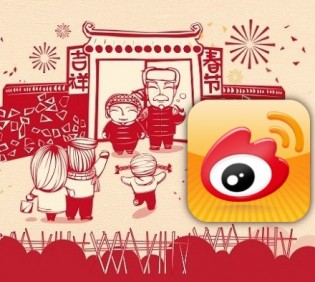 Yesterday saw the ushering in of the Chinese New Year. It seems that everyone who wasn't busy setting off fireworks at the exact moment that the year of the snake started was instead posting to Sina Weibo. Sina (NASDAQ:SINA) has just revealed that the very first second of the new year saw 34,977 Weibo posts. Yes, in just one second. That's a new record on the Twitter-esque service, which last year saw 32,312 missives fired off in the very first second; back in 2011 it was a mere 12,374.
Sina also says that 731,102 Weibo posts were made in the very first minute of the lunar new year.
During the seven hours of state TV's traditional "Spring Gala" show, some of Sina Weibo's 400 million registered users live-tweeted the TV show using the "chunwan" hashtag. In total, that hashtag was used 19,582,947 times while the show was on air. Perhaps everyone was wowed by the appearance of Celine Dion, who sang her Titanic tune before launching into a duet, in Chinese, of a jazzed-up Chinese folk song.