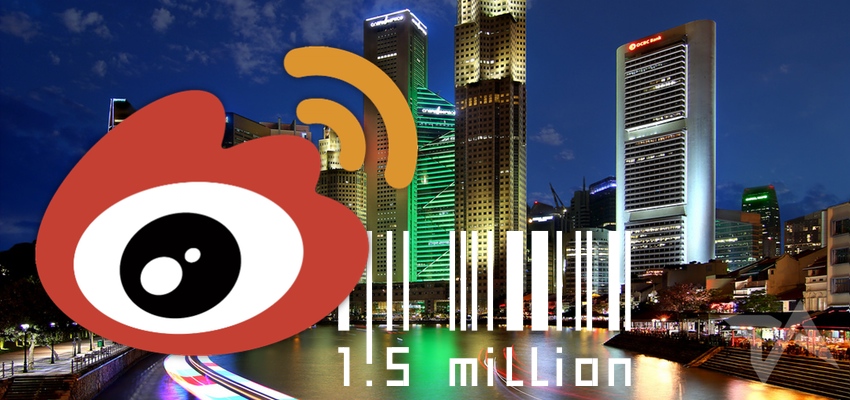 It's rare for Sina Weibo, China's top Twitter-like social network, to reveal country-specific numbers. Indeed, it's mostly just focused on mainland China. But as my colleague heard from a representative appointed to expand it into Indonesia and Singapore, Weibo already has 1.5 million registered users in Singapore, of whom 800,000 are daily active users.
That's a pretty good start from organic sign-ups, likely among Chinese-speaking Singaporeans. In total, Sina's (NASDAQ:SINA) popular Weibo service has over 500 million registered users, of whom 46.3 million were daily active users at the end of last year.
As we explained earlier this evening, Sina Weibo's official expansion into Singapore and Indonesia will be focused around getting brands to engage with overseas Chinese via their official Sina Weibo brand pages. Weibo will also experiment with location-based data and mobile payments in these two countries, something it has only previously done in China. Once the expansion is in motion, Sina hopes to have 1.5 million daily active Weibo users in Singapore.
But Sina will also be looking beyond Weibo in its upcoming Southeast Asia push, actively promoting its brand-new social messaging app WeMeet – designed to rival Whatsapp and WeChat – in both Singapore and Indonesia.
(Photo credit: Creative Commons licensed image by Flickr user erwinsoo)
(Editing by Paul Bischoff)