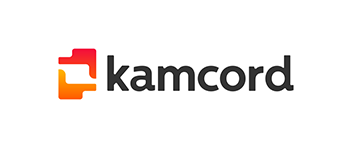 As Silicon Valley investors are getting more interested in (and aware of) startups in Asia, it seems that the reverse is also true. San Francisco startup Kamcord, which offers an iOS SDK that allows for the easy recording of gameplay in mobile games, announced today that it has procured an impressive $1 million in investment from Chinese internet giant Tencent and former Google China head Kaifu Lee's Innovation Works. This investment is actually a doubling-down of sorts for Tencent, which also invested in Kamcord when it graduated from Y Combinator.
So while it's no surprise to see Tencent still in the mix, it's interesting to see Innovation Works getting involved, as the majority of its portfolio companies are China-based. Silicon Valley is a long way from China but investing, like everything else, is going global.
Kamcord, in case you're interested, also just announced that it broke the 1 billion gameplay video mark, so it's not too difficult to see why Tencent and IW are interested. It will be interesting to see if both companies — and other Asian investors — continue to increase their focus on Silicon Valley startups or focus more on growing the domestic scene. There are arguments to be made for both approaches, but I'm sure Chinese startup founders will hope domestic VCs put a bit more of their money into the local scene.