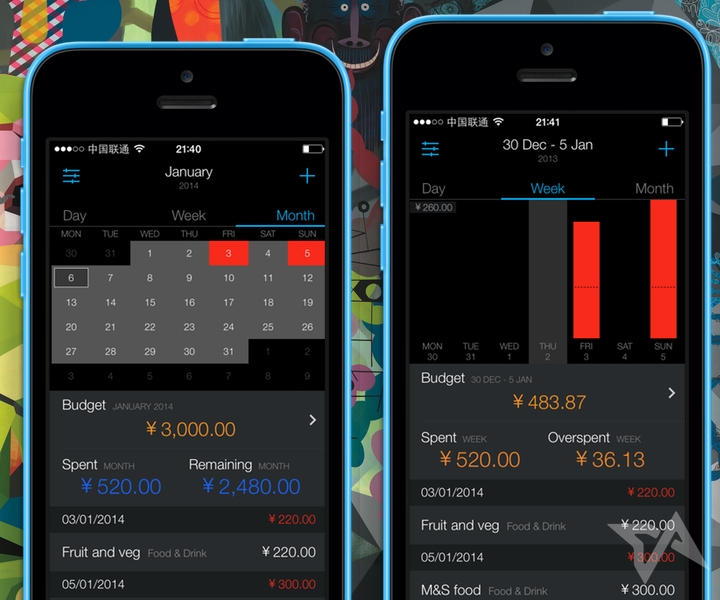 If one of your New Year's resolutions is to manage your money better, you might turn to an app like Saved. It's a new and very slick personal finance and budgeting app for iPhone and Android that lets you set a budget and input what you spend. It then gives you simple analytics, based around either a graph or a calendar, about your expenditures.
Saved doesn't do too much else, and that's the idea, says the startup's founder, Vito Chin:
We try to make an app that people will continue to use on a daily basis, so usability-wise we are very different from most of the offerings out there. Instead of asking a lot of questions trying to be too smart and intrusive, we peel away all the frills and let the user get down to business happily, either enter a transaction or see how much is spent. The focus is on the efficiency of both of these actions. In that sense, Saved becomes more of a tracking and visualisation tool centred around financial transactions.
There's an in-app purchase if you need to input more than 100 items in a month. Then you effectively have Saved Pro.
Chin says that other in-app purchase options – as well as extra features – might be added after listening to feedback from users. The app launched on New Year's Day.
Saved is made by the eight-man team at app developers Lentor. They're all based in Kuala Lumpur, though Chin is drawn to the Lion City, Singapore, and works remotely from there.
Counting up rival apps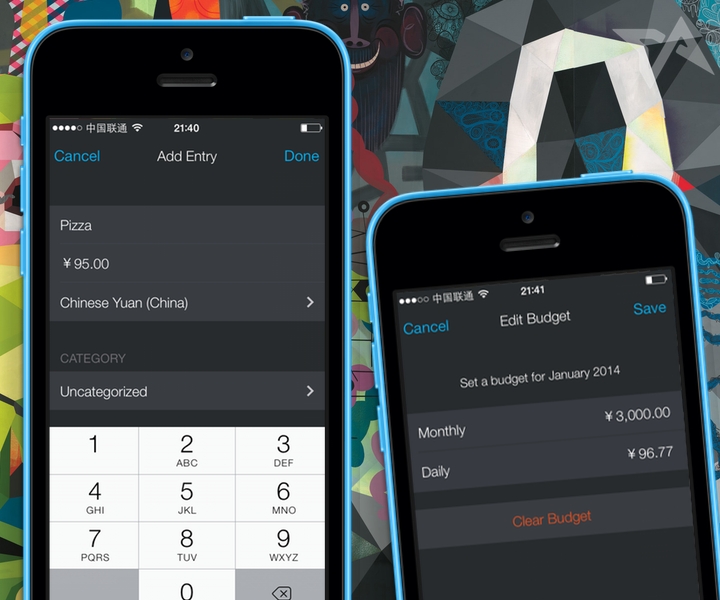 As most smartphone users will realize, there are a ton of personal finance and budgeting apps out there, inspired by the success of Mint. To add to the confusion, these apps don't all cover the same areas of personal finance. Some of these finance apps only work in certain countries; some connect to your bank account to automate the process much more; some connect to your social networks.
Just in this region, we've seen home finance and budgeting apps like Zaim, Japan's Moneytree, Korea's M-Story, and the good-looking DailyCost from China.
Saved app is most like DailyCost in terms of its features – they don't connect with social networks (which is a good thing in my book), but neither connect to your bank or credit cards, so you're a bit in the dark about how your spending weighs up against your monthly income. Plus, both share an appealing, elegant UI as well.
Saved is free on iOS and Android.
(Editing by Josh Horwitz)