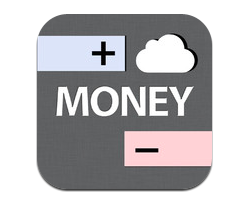 Readers may remember that I was very enthusiastic about Japanese finance application Zaim. And while I'm pretty happy with that app, I was curious to come across a Korean-made alternative called M-Story.
From Korean developer ParkPill, the iOS app boasts one interesting feature that caught my attention in particular, that being the ability to export all your data to a CSV file, which can then be used in your preferred spreadsheet program (Excel, Numbers, or Google Spreadsheets).
In comparison to Zaim, M-Story doesn't require you to add too much information. It just asks you to specify what you bought and how much you paid for it. While M-Story has been around for a while, it recently added iCloud backup and Retina display support as well, both big pluses. There's a lock feature to ensure your finances are kept private, which I suppose would come in handy to anyone who doesn't implement iOS's normal lock screen 1.
Unlike Zaim, M-Story is a paid application for iPhone and iPad. But at just 99 cents, it still looks to be a bargain. I recommend you give it a try and let us know what you think. I'm looking forward to giving it a test run over the next few weeks.
The folks over at Japanese tech blog AppBank have created a short video demo which you can check out below. The interface here is in Japanese, but the app comes in English too.
---
I'm not sure why anyone would not use the lock screen though.