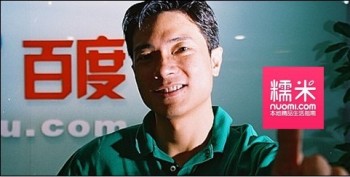 If you're wondering why Renren's stock jumped yesterday, it's because of this. That's a Sohu IT report written by Lin Fenglei that suggests that according to Lin's understanding, Baidu has been in talks to acquire or invest in Renren's Nuomi group buying operation for the past couple of months, and that talks are now in the final stages.
What's perhaps more interesting is that Nuomi is apparently Baidu's second choice. The company reportedly preferred to acquire Dianpoing, but when those negotiations fizzled, it turned to Nuomi, which controls around 6 percent of the daily deals market in China. It's also hemorrhaging money and market share (in late 2012 it had 8 percent of the market) and has been an albatross around Renren's neck, so the company would presumably be open to selling it.
Baidu has certainly been on an acquisition kick lately; splashing big cash on 91 Wireless and PPS, as well as making a major investment in Kingsoft. An acquisition of Nuomi would presumably not because Baidu wants the sputtering daily deals service itself so much as it wants the service's users, and a platform through which it can integrate its Maps platform and other LBS-friendly tools into some kind of e-commerce offering. If Baidu does buy Nuomi, I'd expect the site to look fairly different by next year.
That said, this is all still a rumor as neither side as confirmed that talks are actually occurring. Baidu doesn't comment on rumors and declined to comment for a Bloomberg article on this topic.
(Sohu IT via Techweb, image via TechWeb)