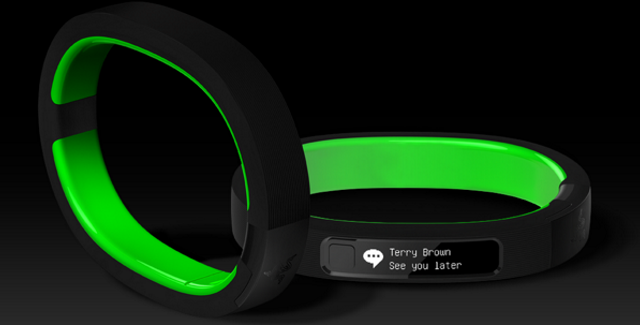 Tencent, the Chinese's largest internet service portal is teaming up with gaming hardware company Razer to make sure people think about Tencent games even when they leave the virtual world.
The partnership means that activity – mostly exercise statistics – recorded on Razer's forthcoming smartband Nabu can be translated to in-game items for fans of the Tencent game Timi Run Everyday. "The Tencent and Razer collaboration will certainly bring more exciting experiences as we explore more interesting and meaningful methods to integrate mobile games with Nabu," Dan Brody, vice president of Tencent Games Business said in an announcement.
The wearable and gaming communities will closely watch the results of this strategy. The marriage of the two industries, while having its own merits, is not a guaranteed success. Gamers will of course be delighted to have a new way to up their in-game status. However, from a monetization perspective, linking up with Razer does not appear to be a new revenue path for Tencent.
If anything, this deal could make players of Tencent's games more reluctant to part with their hard-earned cash. Why shell out money for an in-game reward when running a kilometer or two will do the trick? In order to maintain or increase gaming revenue, Tencent will likely need to alter the mechanics of the current gameplay.
The Nabu is now going through a test period for developers ahead of its anticipated release in Q4 2014. As developers play around with its SDK some unexpected and potentially lucrative applications of the Tencent game may be created. "We are putting the future of wearables in the hands of developers – and we can't wait to see the outcome," Min-Liang Tan, Razer co-founder and CEO, said in a statement.
See: Razer CEO reveals secret to his company's success
9月3日と4日にスタートアップアジア@東京を開催します!8月29日まで、割引コード < latebird >を使ってみて下さい!
Startup Asia Tokyo 2014 is Sep 3 and 4. Until August 29th, unlock secret level using code < latebird >