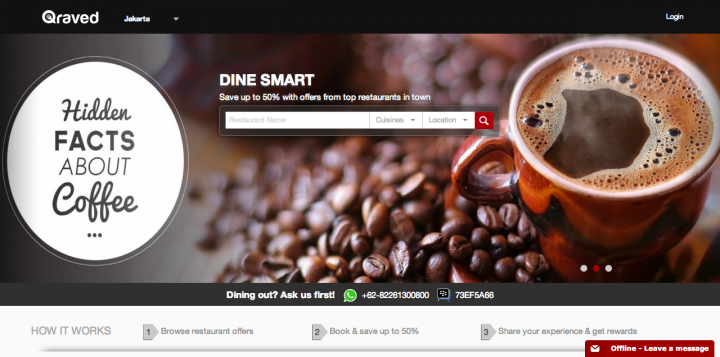 Indonesia is one of those countries deemed to go online mainly on mobile devices, as there are more smartphone and tablet users than PC and laptop owners. Understanding that, Indonesia's social dining directory and online reservation platform Qraved wants to embrace those mobile users with the launch of its app for Android and iOS today. The team claims it is the first mobile booking app available in Indonesia.
The app has four main sections: deals, food photos, search, and user. The first section lets you browse through Qraved's discount offers. At the moment there are over 3,000 restaurants in Jakarta available for online booking. The next section lets you browse through more than 10,000 user-generated food pictures.
The third feature – search – lets you find restaurants based on various criteria like price, distance, and rating. Furthermore, you can also browse restaurants from the Google Maps embedded inside the app. I wish that you could also get directions with that feature, though, which would make the mobile experience even more fulfilling. The fourth feature is quite obvious; review your online activities like bookings, "qraves" (equivalent to Facebook's likes), and reviews.
I don't think its a common habit to make online reservations yet in Indonesia, but Qraved wants to change that by offering incentives like discounts and an easy booking process.
(Read also: 17 food apps and startups in Indonesia)
Earn points by dining in
(Updated on January 27th: Qraved Rewards are now available. You can get more information about them here.)
Regarding growth, Qraved has "already seated several thousand diners on Qraved and growing in high double digits month on month," explains Li. The team plans to release a feature this month which lets users earn points through their online booking activity called "dining points". These points can be redeemed for things like cash vouchers and free meals. "Anyone who has already booked on Qraved before this release will also have their dining points credited," Adds Li.
A few other startups offer online reservation services in Indonesia like IndoTable, Kulinen, LivEpicly, and MakanLuar. But none of them have their own apps yet.
Qraved is the first Indonesian startup to receive funding from 500 Startups. The seed investment was made alongside lead investor Rebright Partners and Skype co-founder Toivo Annus.
You can check out Qraved's iOS app here and its Android app here.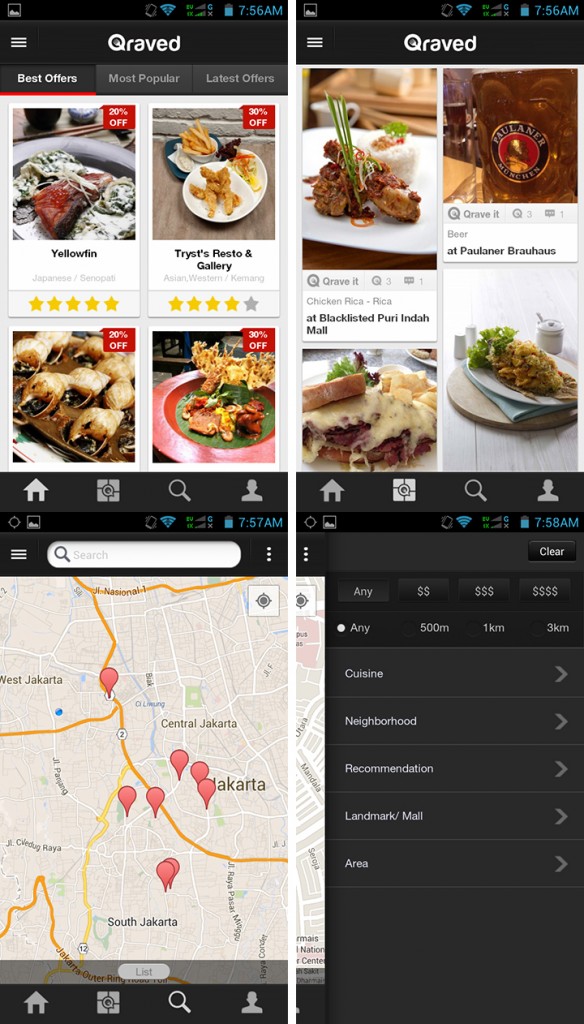 (Editing by Paul Bischoff)