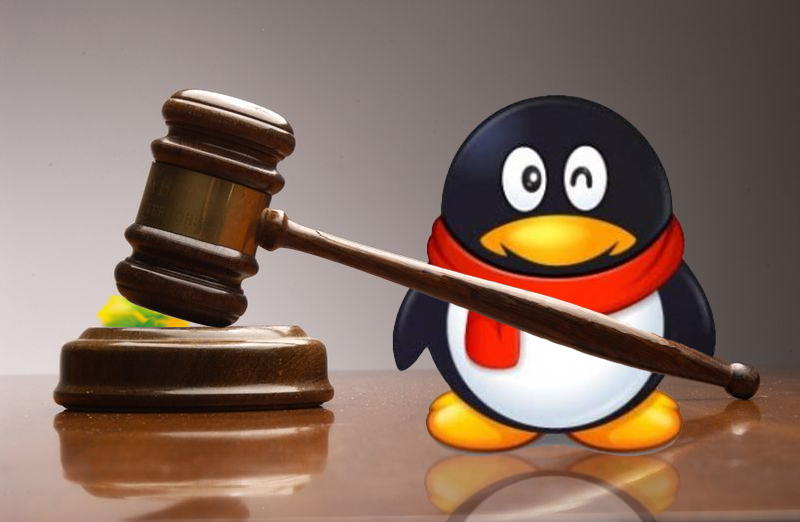 A web-based battle between two Chinese internet giants that dates back to 2010 is finally being put to rest today. Sort of. The Guangdong Higher People's Court has this afternoon ruled partially in favor of Tencent (HKG:0700), and against Qihoo (NYSE:QIHU), in a legal wrangle over desktop antivirus software. While the judge dismissed Tencent's claim to RMB 125 million (US$20 million) in compensation for supposed economic loss, Qihoo is now ordered to pay RMB 5 million ($800,000).
In addition, Qihoo must display a prominent apology to Tencent on one of its portal homepages for a period of 15 days. We've reached out to Qihoo for comment, and also to find out where the apology will be placed.
Tencent's lawsuit alleged anti-competitive practices by Qihoo in the heat of a very ugly and public spat in late 2010 between the two companies over antivirus software. It centered around Qihoo's '360 Safe' antivirus software for Windows PCs and Tencent's newer QQ antivirus product. The tit-for-tat battle at that time astonished Chinese web users as the rival companies used their software to launch pop-up notifications accusing the other of misdeeds such as blocking their rival app from operating on the computers of people who had rival software installed. At one point, Tencent accused Qihoo of configuring its antivirus software to prevent people from using Tencent's QQ instant messaging app – and that was a central point of this lawsuit. China's long-suffering netizens dubbed it the "3Q War" (as in: QQ vs Qihoo).
Qihoo, for its part, maintained that it was preventing Tencent's software from accessing excessive personal information.
Qihoo's own lawsuit against Tencent was rejected last month by the same court, resulting in Qihoo being ordered to pay RMB 790,000 ($125,000) in legal damages. Qihoo lost another verdict in a Beijing court in 2011 over the same affair, and was fined $62,530 for "slander and unfair competition."
We'll update when/if we hear back from Qihoo. Perhaps the 3Q War is finally over. The biggest losers in the whole thing, however, are the Chinese software users who got screwed over by both companies.
(Source: Donews – article in Chinese)