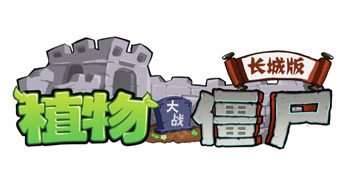 Yesterday we told you about how PopCap is soon launching the Great Wall and Kingdoms editions of Plants vs. Zombies in China. This news from the Global Mobile Internet Conference 2012 was then followed up by a Q&A which I thought would be a good read for our readers who want to find out more about PopCap's plans in China and the Asia Pacific Region.
The person representing PopCap is none other than its CEO, David Roberts himself, who was at Beijing for GMIC. Here's the Q&A in its full entity:
---
1. What is Plants vs. Zombies Great Wall Edition/ Plants vs. Zombies Kingdoms?
---
DR: Plants vs. Zombies Great Wall edition (also known as PvZ Great Wall Edition) is a brand new Chinese localized, android system based mobile game. The robust new edition will deliver long anticipated Chinese elements with new maps and new characters. It also provides the first appearance of Chinese mini games.
Plants vs. Zombies Kingdoms (also known as PvZ Kingdoms) is an Android-based social mobile game. This game will attempt to combine the features of traditional Chinese Three-Kingdoms Stories, emphasizing hero training, and confrontational campaigns. Both games will be launched on Tencent's QQ Game Center, China's biggest multi-channel game portal.
---
2. What is significant about this launch?
---
DR: Both games are PopCap's first self-designed and published Chinese mobile game titles and mark a major milestone for PopCap's global strategy. Built in China for Chinese players, both games demonstrate the company's increased commitment to one of the world's most avid gaming markets.
---
3. What is the gameplay in Plants vs. Zombies Great Wall Edition/ Plants vs. Zombies Kingdoms?
---
DR: For the Great Wall Edition, this is the first time players can access to the long awaited unique Chinese elements with new maps, new characters, and new games. Also, players can now download the game for free and it's also the first time that players can purchase in-game items on a mobile device to make them stronger.
For Kingdoms, it's built on the fundamental core of PopCap's flagship franchise, but fuses with totally different game elements of the evergreen traditional Chinese Three-Kingdom Story. The new game features a rich kingdom-based story, hero-training and many other new functions that allow players to share achievements with friends, or have a high confrontational campaigns with them. The game is still under development, but this has not prevented it from being the most regionally [anticipated] game on a mobile device PopCap has ever released.
---
4. How are the new Plants vs. Zombies games different from existing ones?
---
DR: Players always like to see something with their own cultural background. And we are doing this. For the first time, players use their characters with their own cultural background to accomplish new tasks specially designed for them in the game – such as training their own heroes, strategically designing their own way of playing the game and other rewards.
---
5. When will PvZ Great Wall Edition and PvZ Kingdoms go live?
---
DR: PvZ Great Wall Edition will go live on Tencent QQ Game Center Android system on May 18. PvZ Kingdoms is expected to go live in Q3 of this year on same platform.
---
6. Who built the two games?
---
DR: PvZ Great Wall Edition was based on the existing PvZ mobile game featuring brand new Chinese elements with new maps and characters. All these new elements were designed and adapted by PopCap's Shanghai Studio. PvZ Kingdom was entirely designed and developed by [that studio]. The same Studio also developed PvZ Social on Renren in 2011.
---
7. Will PvZ Great Wall Edition and PvZ Kingdoms be localised for other markets?
---
DR: There are no plans for these two games outside China at this time.
---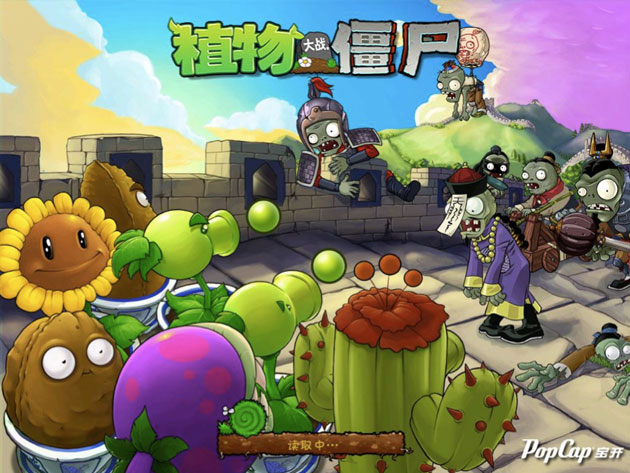 8. Why did you choose Tencent as a partner in launching these games in China?
---
DR: At PopCap, when choosing a partner, one of the first things we look for is a partner who cares about our games as much as we do. Tencent impressed us because they were so excited about this game, and felt almost as passionate about it as we do!
---
9. Do you have any special messages for customers/PopCap fans in China this time?
---
DR: If you have never tried a PopCap game before, please try Bejeweled Legend and discover why PopCap is one of the most successful casual game companies in the world. And if you are already a fan of PopCap games, then you shouldn't need much convincing from us. Go try it out!
---
10. What is PopCap's strategy for APAC?
---
DR: We seek to extend PopCap's leadership in casual games to Asia by focusing intently on each local market, building or adapting the right PopCap content for each market. PvZ Great Wall Edition and PvZ Kingdoms are two perfect examples – built in China, for China, it is designed to be successful in China first and foremost.
---
11. Why did you decide to develop/launch PvZ Great Wall Edition and PvZ Kingdoms especially in China?
---
DR: Plants vs. Zombies is the most popular brand for PopCap in China, we are so amazed to see it is loved and followed by so many fans. We want to do something for our fans in China to return the love from them. We are hoping that PvZ Great Wall Edition and PvZ Kingdoms, developed in China, for China, will definitely help us get in touch with many more new fans in China.
---
12. How is PopCap doing in APAC generally?
---
DR: PopCap opened its first office in Shanghai for APAC HQ just four years ago, but already APAC is responsible for more than 10 percent of PopCap's global revenue, and is the fastest growing region for PopCap. Furthermore, we have assembled a highly talented team in each territory working on a variety of exciting new projects.
---
13. How is PvZ RenRen doing?
---
DR: Plants vs. Zombies Social for RenRen launched last year, and was the number one social game on RenRen for several months. It was also the first social game developed and operated by our Shanghai studio, and we have learned a tremendous amount since its launch. The Shanghai studio is continuing to maintain the game today, while also working on new games for the Chinese market.