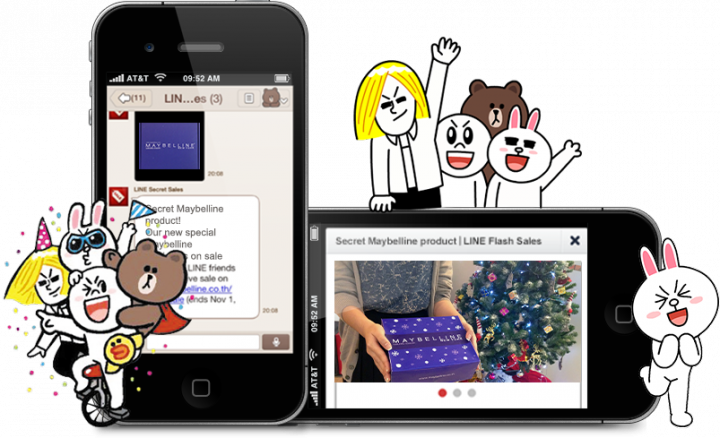 Last week, we reported the partnership between Japanese messenger Line and Maybelline New York (Thailand) to bring the cosmetic brand's newest product, then a mystery, to Thailand via a mobile flash sale. The campaign was slated to last from Monday, December 16, to Friday, December 20. Although, it didn't happen on Monday due to undisclosed difficulties, the flash sale finally kicked off yesterday at noon. Five minutes later, the 500 Maybelline Lip Polish lipsticks had sold out.
The batch of 500 pale in comparison to the tens and hundreds of thousands we've seen in other flash sales, but the event is still significant because it marks the second such event in Thailand.
Tom Srivorakul, CEO of aCommerce (the Thai logistics provider that helped coordinate the sale) commented:
The success of this flash sale proves that Thailand and the region are ready to embrace mobile commerce in a big way. Mobile internet usage in TH has doubled this year and many e-commerce businesses in Thailand are reporting above 30% of their traffic and near 20% of transactions coming via mobile devices.
Line's first flash sale in Thailand occurred last week, upon which a batch of company-branded iPhone cases was also sold out in less than 25 minutes (the company hasn't revealed the number of cases that were up for grabs).
Last November Xiaomi sold 150,000 smartphones in less than 10 minutes on Chinese messaging app WeChat.
The emergence of these m-commerce flash sales is but one example of how messaging apps are becoming useful platforms for businesses to reach consumers.
(Editing by Josh Horwitz)