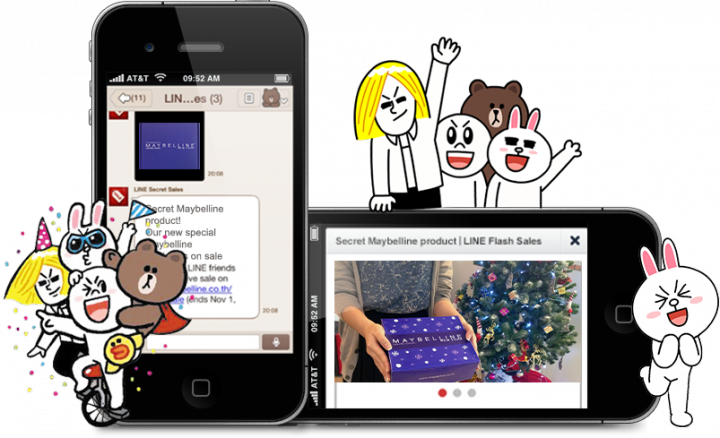 Today, messaging app Line announced a partnership with all-in-one e-commerce logistics firm aCommerce and L'Oreal's Maybelline New York to bring the cosmetic brand's newest product to Thailand.
WIth this partnership, Line users will get access to an exclusive flash sale on the platform which will last from Monday, December 16, to Friday, December 20. Users who buy this not-yet-disclosed product within the the promotional period will be the first to own it before its official release next year.
All the logistics for the Maybelline Flash Sale products that are purchased during the campaign period will be handled by aCommerce, which offers services from warehouse, customer service, returning fulfillment, and everything in between.
According to aCommerce CEO Tom Srivorakul, Thai shoppers are traditionally cautious with credit card information online. That's why  the company will provide cash-on-delivery as an option. The shopper can pay in cash once the product is delivered to their office or home.
According to aCommerce, Line now has 20 million users in Thailand, up from 18 million users the company reported back in August. Tapping on this large amount of users seems to be right step for Maybelline to move to mobile commerce in Thailand.
This partnership between Line, Maybelline, and aCommerce is further evidence of how messaging apps are becoming desirable venues for e-commerce in the eyes of businesses On November 19th, Xiaomi sold 150,000 smartphones in less than 10 minutes on Chinese messaging app WeChat. In addition, last November Line began preparations to launch Line Mall.
(Editing by Josh Horwitz)