When Zac Aghion first pitched the idea for a Chinese language multi-variant A/B testing and analytics tool for the web, investors were quick to shut him down.
"No one was willing to invest in an unproven entrepreneur with a PowerPoint presentation," he said.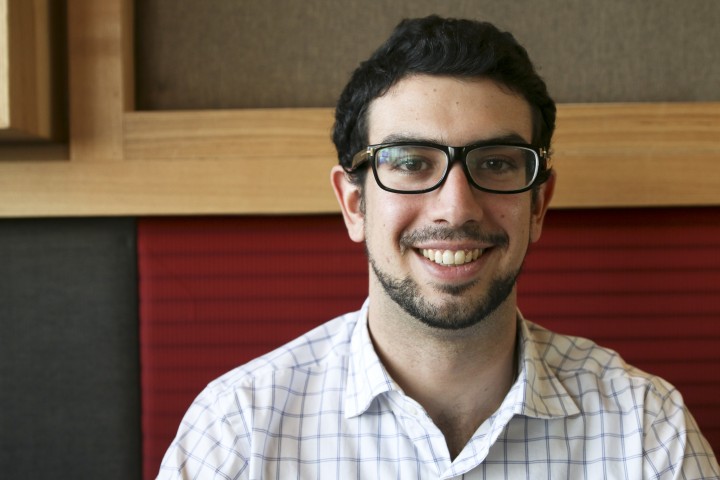 With a background in economics and marketing, Aghion lacked the technical skills needed to build the product he had conceptualized in his pitch. Instead, he was recruited by international A/B testing companies based in India and the US to localize their products during his stay in China. But just to keep his entrepreneurial dream alive, he applied to China Axlr8r, one of the country's top incubators, on the off-chance they might accept him.
To his surprise, they did. After giving it some thought, Aghion dropped the work he was doing for those other companies and dived headfirst into entrepreneurship with nothing more than an idea and his charisma.
Six months later, Splitforce emerged from China Axlr8r as one of the most promising graduates of the bunch. He had made a few slight pivots – mentors convinced him to create an international testing tool for mobile, rather than a Chinese tool for the web. One of those mentors was Steven Price, founder of Ikura Media, who, along with China Axlr8r invested in Splitforce and became the company's lead mobile engineer. He also found the company's current CTO David Ruiz, who previously founded Scholacloud.
Before he even completed his MVP and got out the incubator door, he picked up his first client: Pandabus. The app helps find and track nearby buses so you spend less time waiting and figuring out which one to get on. It works in more than 300 cities across China.
Staying ahead of the curve
Prior to arriving in China, Aghion worked at an online video site called iReel in Canada. He used the knowledge he gained about big data and customer analytics to create a tool that tests and analyzes different variants – the color of a button or the text font – simultaneously while the app or game is live and being used by customers.
Splitforce uses the same type of math used to create Sudoku puzzles to figure out the most effective combination of these variants without testing them all individually. Aghion says if 1,000 combinations are possible, for instance, only 20 or so need be tested to find out which is best.
A/B testing tools are becoming more prevalent and cheaper in recent months. Amazon and Adobe both released their products in the last month, along with many more in the last half year.
"We've made a lot of progress very quickly, and now we're starting to see competition firming up," says Aghion.

The ace up his sleeve is Unity, a free 3D game engine quickly gaining popularity among two million mobile game developers around the world. Aghion is working closely with Unity, which he says has been overlooked by other A/B testing companies. While Splitforce also works for iOS, Unity is cross-platform, covering modern game consoles, mobile browsers, all the major mobile operating systems, Facebook apps, Linux, and more.
To make money, Unity offers value-added localization and distribution services. It's partnered with a Chinese telco and 91 Wireless – an app store owned by Baidu – to boost adoption in China. They've also started launching training centers for mobile developers. Aghion says Chinese people "won't pay for software, but they will pay for education." Once Splitforce gains more traction, he hopes to partner with Unity to implement Splitforce and A/B testing best practices into those programs.
Besides Unity, Splitforce can also perform localized experimentation, which will check the language and region settings on users' phones and adjust the test accordingly.
Splitforce uses a tiered pricing system based on daily users and data volume, which starts out free up to 1,000 users in the testing pool.
In the future, Aghion says he will return to his original plan of creating a Chinese language version, as well as an Android version. He's currently raising a seed round, of which 25 percent has been committed.
(Editing by Steven Millward)