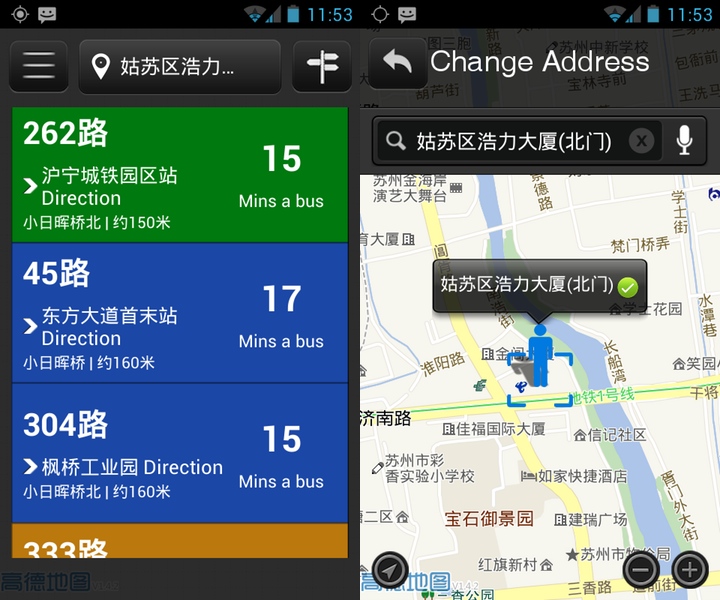 I prefer the subway to the bus – there's more chance of getting a seat, the AC is never broken, and I'm less likely to get elbowed by a granny as I step aboard. Plus, waiting for a bus can feel like being in a Beckett play. "Nothing happens. Nobody comes, nobody goes. It's awful." But one good-looking new app called Pandabus is looking to take some of the guesswork out of riding the bus in China.
The Pandabus app works in both Chinese and English (though the maps and bus stop names are inevitably in Chinese) and uses your phone's GPS to find your location and show all buses in the area. It also shows how often those buses run, but sadly it lacks real-time bus tracking, so you'll have a better – if not exact idea – of how long to wait for your ride.
(See also: Taxi! Hitching a Ride With Help From China's Top Cab-Booking App)
Pandabus – which launched on Android this week after an earlier debut on iOS – makes a lot of use of maps to help you find the nearest bus stop. You can also use the maps in the app to drop a pin at your desired destination and Pandabus will then show you all the possible routes to get to that area. It's so good I want to actually take the bus to test it out.
As rival Chinese startup 8684 has shown, there's a lot of money in public transport apps in the country – well, so long as you have some grand plan to monetize them eventually. Pandabus has nothing so far (not even any ads), so hopefully there's a business model in there somewhere to build more of these good-looking and useful apps.
The Pandabus app is free for iOS and for Android (or grab the Android '.apk' file from here).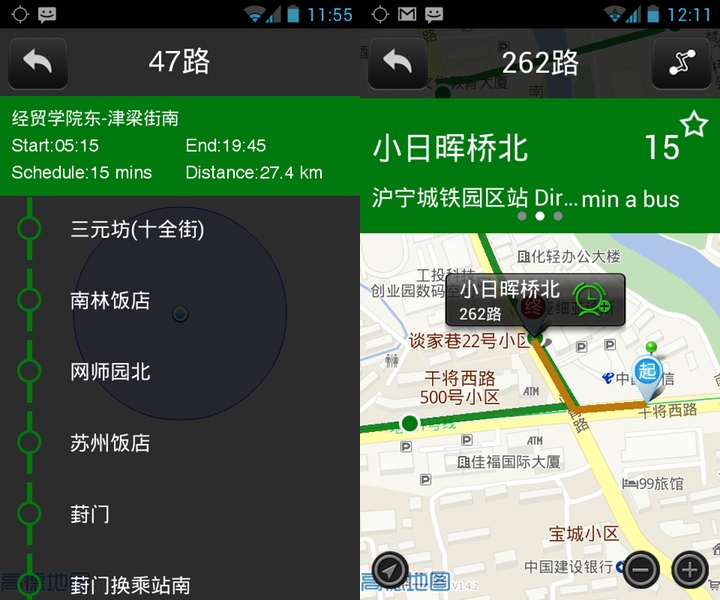 (Editing by Enricko Lukman)