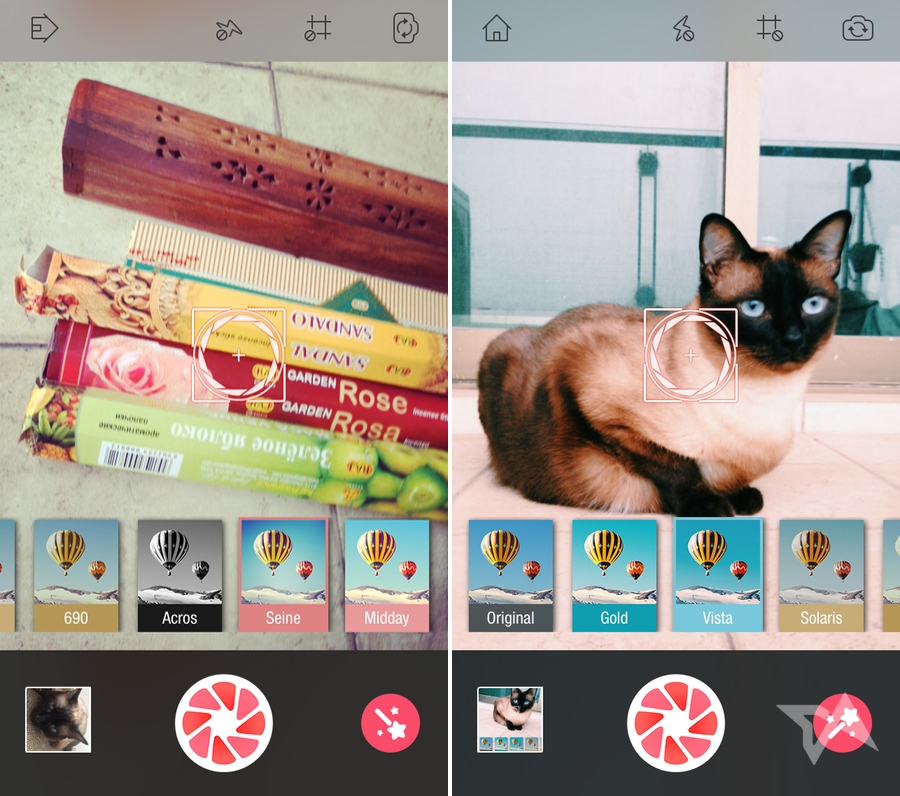 A Chinese startup that had a smash hit in its home country with a highly configurable photo app, which has so far accumulated over 200 million downloads and 10 million active users, is trying something new and different in order to win over people outside of China.
That's why the makers of the popular MeituXiuXiu app launched the brand-new Pomelo (pictured) earlier this month. With a more minimal UI – and a much more accessible name – the startup hopes to find a whole new audience. "At the moment, most of [our] products' users are from Asia," says Meitu's Lisa Lynn. "Our goal is to acquire more users from US, European and other markets in the future."
Pomelo comes with filters arranged in five groups – LOMO, Pola, Film, Vintage, and B&W. Within each group there are eight variations, and there's also a slider for changing the intensity of the filter. Additionally, the app has a VSCOcam-style slide-up panel that reveals tweaks for temperature, brightness, tilt-shift, and a few other things. The app shows live filters while the camera is on, but if you add a filter this way you lose the ability to see the interesting variations or use the slider for greater subtlety. As with most photo apps, it makes more sense to edit the image afterwards. It looks like this: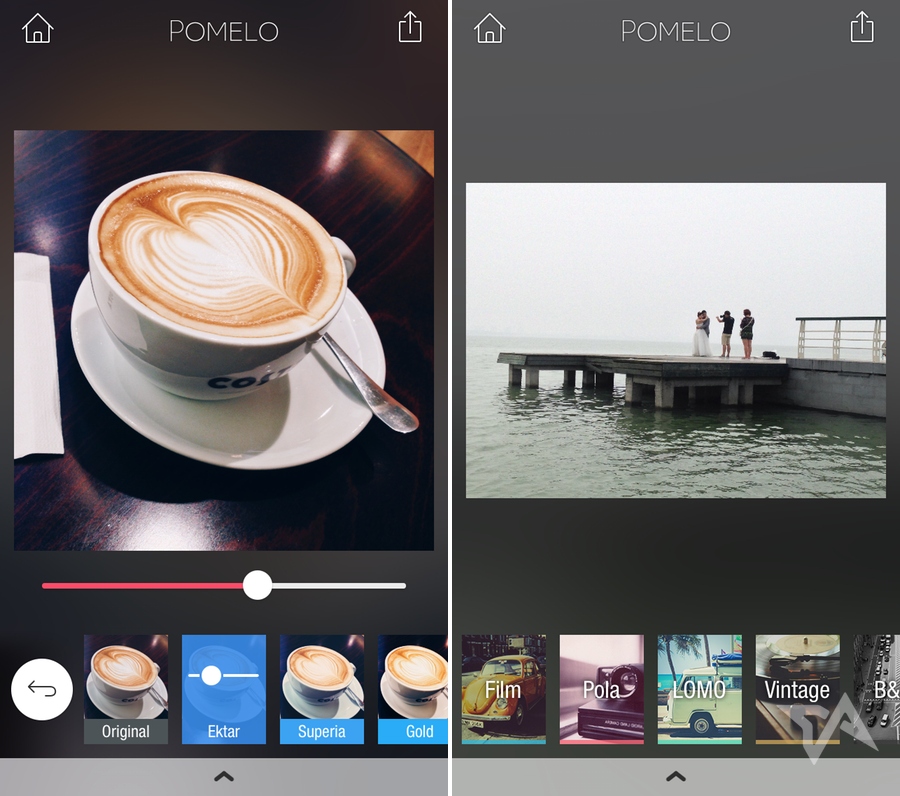 There are two extra filter packs now available for free inside Pomelo, but one of those needs to be unlocked by recommending the app via Facebook. "We will consider adding in-app purchases in the future. But user acquisition is our priority at the moment," says Lynn – which explains why they want people to share news of the app.
See: 5 of China's coolest homegrown smartphones: INFOGRAPHIC
So far that tactic is working. In the 10 days since the launch of Pomelo, the new photo app has racked up over three million downloads.
As this Chinese startup ventures overseas, it would do well to look at the success of China-made Camera360, which has 60 million active users around the world – half of which are outside China.
Meitu, which was founded in 2008, built an app empire around fun apps focused on photos, GIFs, and videos. Many of them are aimed at women, as is the case with MeituXiuXiu. The startup – which now has 200 employees – capitalized on its expertise and brand name among China's female web users to launch an Android-based smartphone in mid-2013, available in only pink or white, that featured a huge 8MP camera on the front for taking selfies. That phone, the MeituKiss, is now replaced by its successor, the even more pink Meitu 2.
Yes, Chinese startups move quickly – and in mysterious ways.