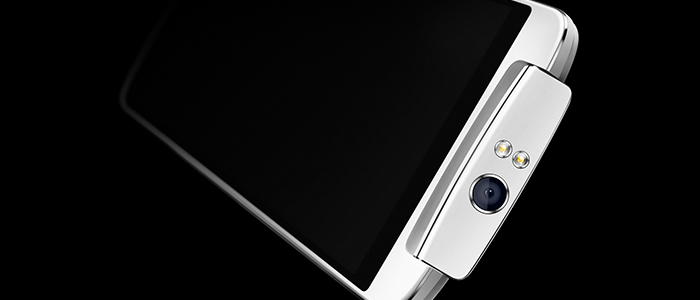 Yesterday China-based handset manufacturer Oppo launched its newest flagship phone, the Oppo N1, in Indonesia. We discussed the phone briefly when it was launched in China last month, but with this device's appearance in Indonesia, we're going to focus on Oppo's progress in the country.
Oppo Indonesia first made its presence in the country six months ago, and now the company houses over 1,000 workers in its 18 office branches in Indonesia. Oppo has so far launched seven smartphone models here excluding the N1, which will be shipped in December.
Oppo Indonesia CEO Jet Lee1 says (via IndoTelko) that Oppo has sold about 100,000 smartphones since April. 60 percent of those are mid-range phones, while the rest are high-end. Oppo has low-end phones in Indonesia, but that segment isn't the company's focus.
Lee said that Oppo plans to open its own handset manufacturing factory in Indonesia if they reach 50,000 monthly smartphone sales in Indonesia. So far, they have recorded about 16,000 monthly sales. Lee hopes they can sell 10,000 units of its N1 every month in Indonesia.
N1 approach for Indonesians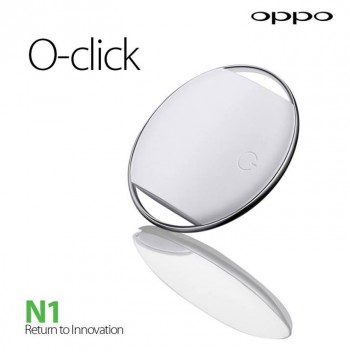 The Oppo N1 boasts more innovative features than your average run-of-the-mill Android phone. Its three big differentiators are its 206 degree 13MP rotating camera, rear touch panel called O-Touch, and a small switch to control the phone from up to five meters away called O-Click (pictured right). The phone comes with the custom-built Color OS, an Android skin by CyanogenMod.
Oppo doesn't use the same sexist tactic that it used to approach its Chinese consumers. The TV commercial they showed for the Indonesian and global audience revolves around a romantic and playful theme.
Indonesians will definitely love the catchy tagline Oppo uses to sell its N1 model. "Cinta pada putaran pertama," which means, "love at first rotation." You can take a look at the ad below.
Oppo is bullish towards the Indonesian market, as evidenced by the luxurious grand launching events it held in Kempinski hotel and Ritz Carlton hotel for the Oppo Find 5 and Oppo N1 devices respectively. CEO Jet Lee's quirky charisma, meanwhile, has helped convey an unusual brand message of youth and playfulness.
The Oppo N1 is priced at IDR 7 million ($625) in Indonesia.
(Source: IndoTelko)
(Editing by Paul Bischoff)