Chinese smartphone maker OPPO will launch a new flagship phone soon that'll have some kind of touch-enabled rear. This feature has turned the OPPO marketing team into a bunch of wit-less, sniggering schoolboys making nudge-nudge insinuations that are plain sexist as well as lame and unfunny.
Two images posted by OPPO to its official Twitter account (see here and here) seem to have sunk to new depths in a desperate attempt to be noticed and drum up any kind of enthusiasm for its next phone. In case OPPO deletes the tweets, we'll use screenshots instead of Twitter embeds: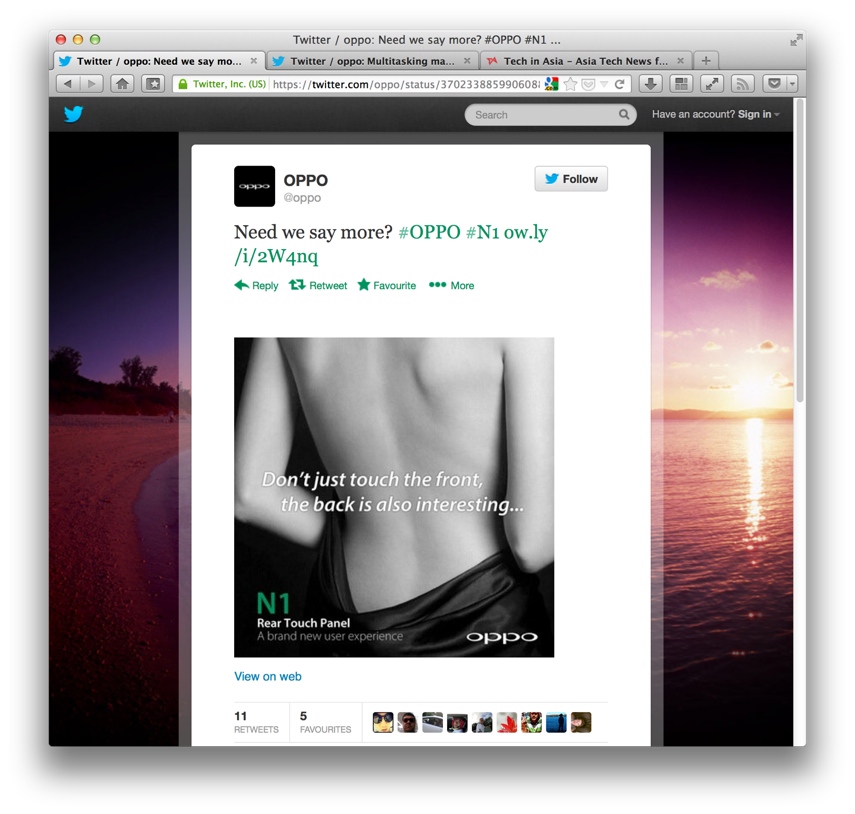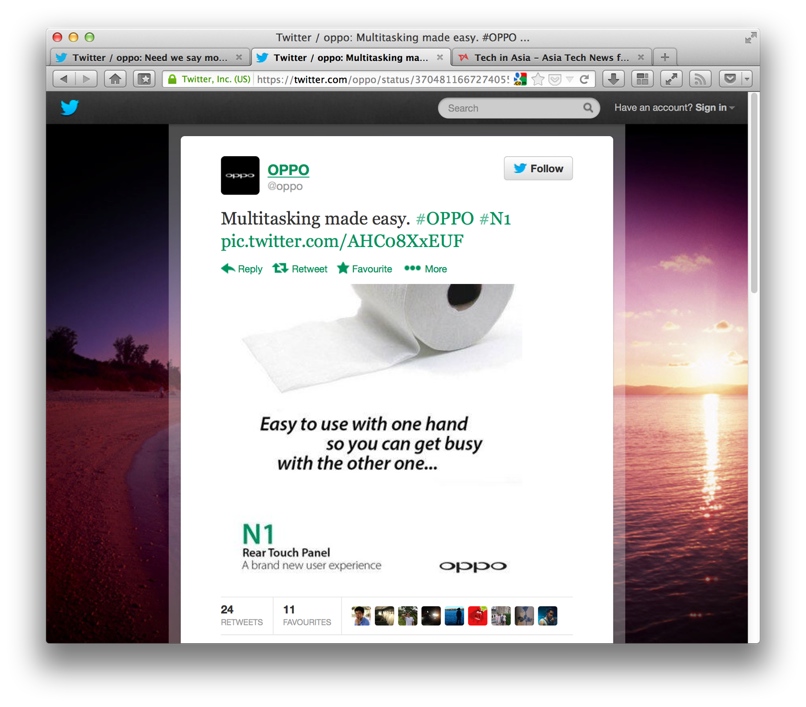 Those images might be worthy of some pfnar-pfnar chuckling at the back of a grade eight geography class, but are not at all suited to a supposedly global company. There's a place for wit and humor, but it's neither of those things when it's childish – or, worse, sexist.
As pointed out by Liz Quilty – a Linux sysadmin and female of the species – in one of the meager five comments that OPPO's sexist image (top) elicited:
Preferably use words instead of resorting to cheap nude shots of women – maybe you forget we buy phones too?
(Hat-tip to GizChina for spotting OPPO's ads)
(Editing by Anh-Minh Do)