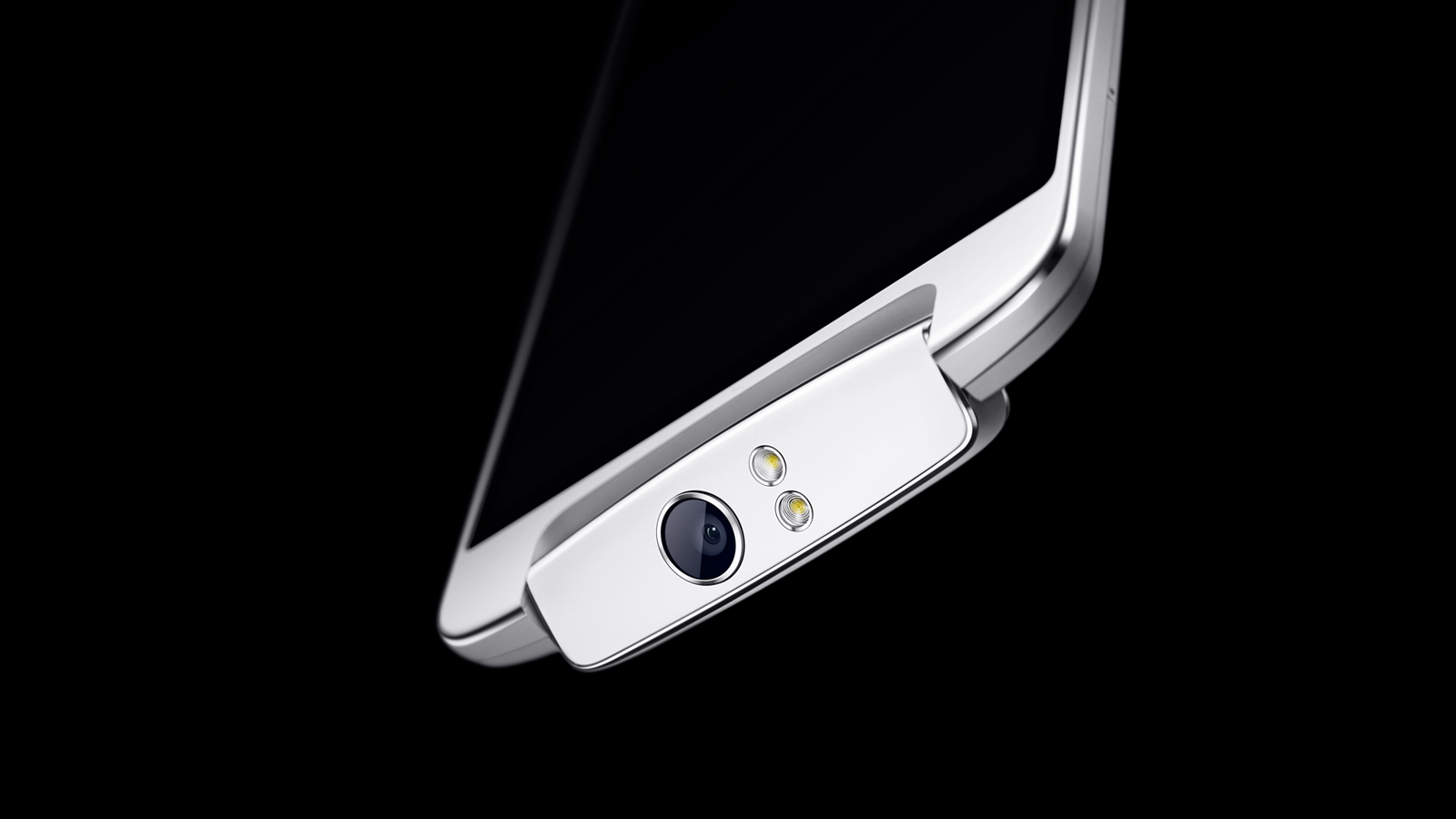 Chinese phone-maker Oppo has unveiled its newest flagship phone at an event in Beijing today. The new Oppo N1 is marked by a rotating 13-megapixel camera that can swivel between facing frontwards or backwards, thereby doing away with the usual meagre front-facing cameras.
Aside from that novelty, the Oppo N1 takes its place as the company's flagship phone with fairly hefty specs, such as: a quad-core 1.7GHz Qualcomm Snapdragon 600 processor, 2GB of RAM, and a 5.9-inch screen that's 1080p (377 PPI). The downside is that it's a very hefty 213 grams. Even the Nokia Lumia 1020, with its bulging 41-megapixel camera and Nokia's notoriously solid build, weighs only 158 grams. Basically, the N1 is too damn heavy.
Before the N1 launch, the company had been teasing the fact that it featured a rear touch panel to allow for some input whilst holding this (large and heavy) phone in one hand. Today's it's clear that the rear touch panel is called O-Touch, and covers a 12cm square panel on the back for doing things like scrolling, tapping, or taking photos.
CyanogenMod sweetens up Android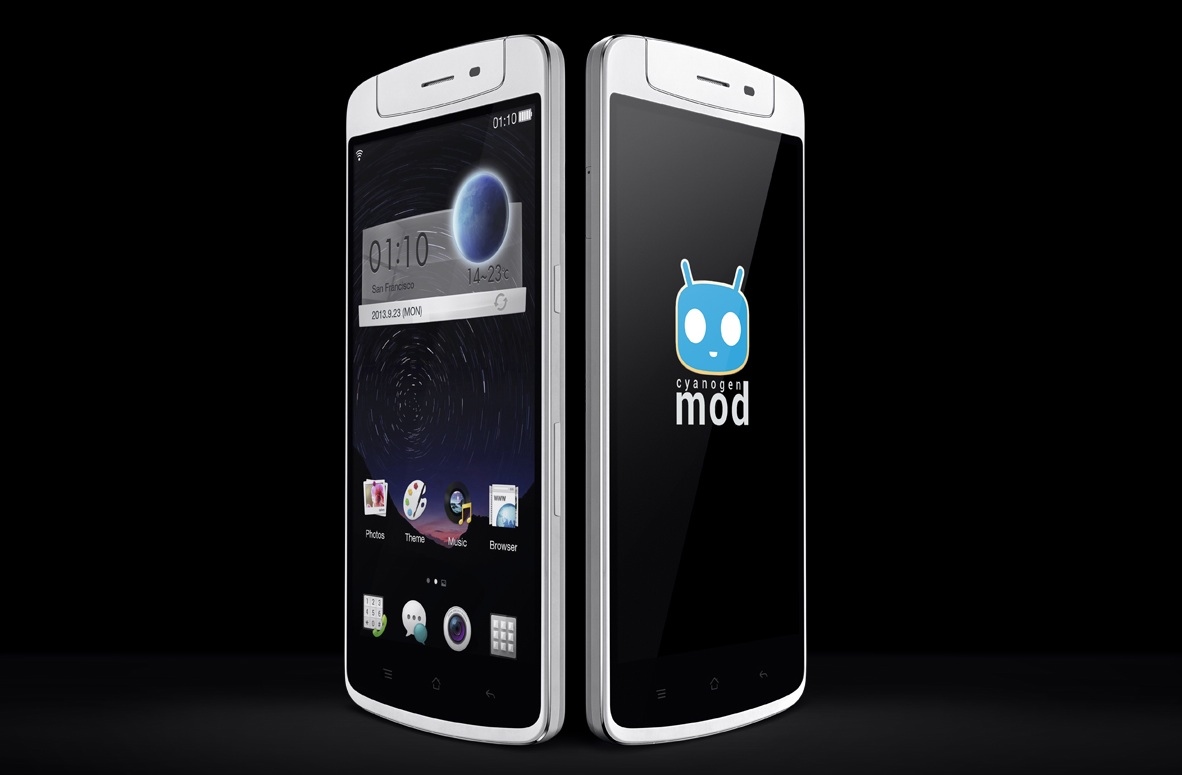 Oppo has partnered up with well-respected Android ROM maker CyanogenMod for its revamped Android skin/OS. Called Color OS (based on Android 4.2), it comes with, the company claims, over 400 unique features and improvements over stock Android. But this is only for Oppo's overseas operations, and so Chinese consumers will get Oppo's conventional Android skin instead.
International versions of the N1 come with Color OS installed as well as the ability to flash CyanogenMod directly from stock recovery. A limited OPPO N1 CyanogenMod Edition will ship with CyanogenMod preinstalled – that's the first CyanogenMod hardware product in the world. The US-based CyanogenMod got $7 million in funding last week for it to branch out, so it's likely we'll see other hardware from the Android tweakers in the future.
The Oppo N1 supports WCDMA 3G, and will cost RMB 3,498, which is about $570, in an unlocked state.
Oppo is up against a lot of strong competition from Chinese homegrown smartphones. While the pricey and bulky N1 won't outsell the much talked about Xiaomi phones in China, the new flagship shows Oppo is even more serious about its global expansion plans; the company is already pretty active in developing markets like Indonesia and Thailand. Oppo also seems keen to appeal to a growing number of Android purists who are sick of lame and ugly Android skins from the likes of HTC, LG, and Samsung.
(Editing by Josh Horwitz)