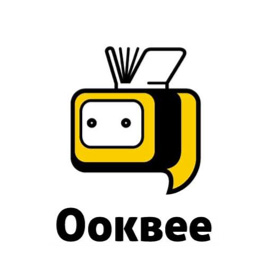 One of the more popular startups in Thailand, Ookbee is an ebook store platform which claims to have over 85 percent market share in the country. It works as a standalone store and also partners with other big boys — like AIS, the largest telco in Thailand, and also B2S, the nation's leading bookstore — to establish online ebook stores.
Standing on the shoulders of these big boys is perhaps a good idea. It has given Ookbee immense reach which any startup would dream of. Its CEO and co-founder, Natavudh (nicknamed Moo), pointed me towards five TV ads which featured Ookbee. The latest one, still on air right now, is below:
Ookbee was founded in December 2010 under the management of IT WORKS. In addition to Moo himself, the founders are Charn Polapat (business development director), Joe Sangboon (marketing director), and Tia Pakpoom (CTO). The idea was inspired when the team received their first tablet two years ago. Moo added:
We thought it would be nice if we could read all these local books and magazines on these tablets so we don't have to carry them around.
So instead of just talk and imagination, Moo and his team built Ookbee to make their idea a reality. The first version of Ookbee was shipped just eight months later. He explains:
We offer a new way for people to read their favorite publications by bringing them to smart devices (both tablets and smartphones) and at the same time, making it cheaper and friendlier to use. With Ookbee, we make ebooks even more entertaining than the original version on paper.
Ookbee quickly became a huge success. To date it has attracted over 1.5 million users in Thailand with most of the local ebook apps powered by Ookbee. It's quite a large figure considering that the content is only in Thai for now. The team grew from five to over 30 people now. Besides Thailand, Ookbee has presence in Vietnam and is also eyeing Malaysia later this year. Moo tells me:
What make us different is the broad range of local books and magazine we are offering. What's important is the speed into the markets. Ookbee now takes up to 85 percent market share, millions of users, and sealed deals with most local publishers in Thailand — most of them we have exclusive contracts with.
Earlier this year, Ookbee was spun off from IT WORKS and now works as a standalone company. It generates revenue through digital sales/subscriptions, and earns some revenue share via the publishers. It looks profitable, although Moo didn't reveal any figures to me. The startup has been very aggressive in both local and regional expansion, and that certainly looks to be a promising sign of the company's success so far, and its prospects moving forward.