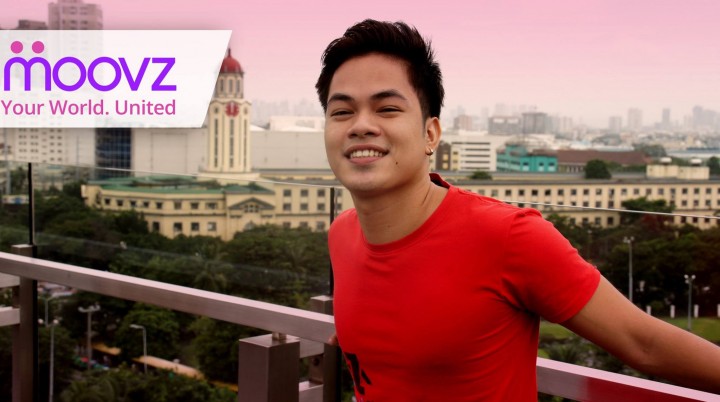 "My love my love my love. She keeps me warm. She keeps me warm". Yes, I just quoted Same Love by Grammy Award winner Macklemore. This song is an example how equality for same-sex love and marriage is being endorsed by many around the world. Specialist social media apps for gay people are popping up as well, such as China's Blued, and Hong Kong-based Hornet. Another one is Moovz, which is created by an Israeli startup.
Launched three months ago, Moovz connects gay men – it focuses on just men – around the world. Users are able to meet new people using a variety of filter tools such as location or specific preferences. There's also messaging, webcams, and private chats for those participating in the invitation-only chatrooms. As with Facebook or some dating apps like Avalable, Moovz's members are also able to share personal experiences and thoughts by uploading pictures, videos, and stories to their Moovz Live Feed.
Chatting up Asia
The app attracted over 30,000 new and active users two months after it first launched. Available in English, Thai, and several European languages, the app has gained a bit of traction across Asia.
Boyet Dalisay, the Asia-Pacific regional manager for Moovz, explained to Tech in Asia that among the 14 countries where it's available in app stores, it's proving most popular in the Philippines in terms of the number of users. Thailand is ranked number three.
Seeing the potential for growth, the company is investing in partnership events throughout the region to spread awareness of the flirty app and to show how the startup is supporting the gay community.
On March 1, Moovz will host an event in Bangkok organized by its Thailand-based country manager in collaboration with G-Race. In addition, It will buddy-up with a Singapore-based gay magazine called Element to organize the Pink Awards in recognition of the efforts and contributions of several gay icons in Asia. The event will be held on March 16 in Singapore. There'll be a live broadcast of the awards ceremony within the app.
Moovz is available on iOS and Android. Check out the demo video, which got over 20,000 views in one week, for more info about the app.
(Editing by Steven Millward)